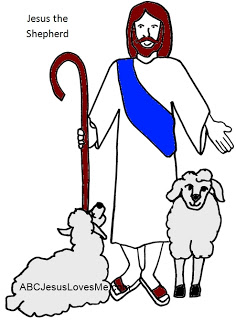 Click to see an updated post on this topic…
When I started looking into using flannelgraph, I emailed my aunts and Mom for suggestions as they have used this form of Bible teaching for years. Thank you, Aunt Karla, for these suggestions!

Purchasing flannelgraph sets can be very expensive. But there are ways to create your own!
– Backgrounds are cool but they are extra. Cover a large piece of very heavy cardboard with light colored, solid piece of flannel. You have created a flannelgraph board.
– Characters and objects can be made by using pictures from coloring sheets. When I created the Bible Worksheet book I had flannelgraph in mind.  Color (or have your child color) the character.  Cut it out. Put felt or sandpaper on the back of the figure and stick to a flannelgraph board. And you have a homemade flannel graph set.
– Kids love to make their own flannelgraph set. Instruct the child to draw characters to cut out.  Back with felt or sandpaper.  Create small boards by covering some cardboard squares with flannel or felt.
– Flannelgraph is not limited to Bible stories. Use it to teach colors, numbers, letters, or anything else in the curriculum.