Flannelgraph is a fantastic method to teach young children as it covers all forms of learning styles.
Auditory Learning – The child hears the story.
Visual Learning – The child sees the visuals.
Kinesthetic Learning – The child manipulates the flannelpieces on the board.
I also love how flannelgraph can be used with one child or 100 and is effective for ages from 1 to 11.
This is why flannelgraph options are provided with the 1-5 Year Preschool Curricula, the Old and New Testament Bible Curricula, and in all the Interactive Bible Stories.
But, I understand that flannelgraph sets are an investment that not all homes, preschools, and churches desire to purchase. 
Good news! There are ways to create your own academic and Bible flannelgraph for a fraction of the cost.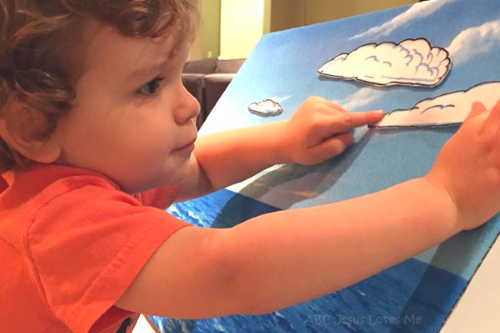 Backgrounds and Boards
A plethora of backgrounds are available to purchase. Unfortunately, these beautiful aspects contain a bulk of the expensive. Thankfully, it is simple to create your own!
Cover a large piece of very heavy cardboard or foam board with a solid piece of flannel. I suggest a light color that can be used with any set. Create small boards by covering a cardboard square with flannel or felt.
To change the background, create overlays that can be laid on top of the board. A blue piece can be sky and water. Or, combine a green and blue piece for grass and sky. If you feel crafty, paint scenes on the pieces. For example, waves on the bottom half of a blue background for the sea or paint a dessert scene on a light piece of flannel.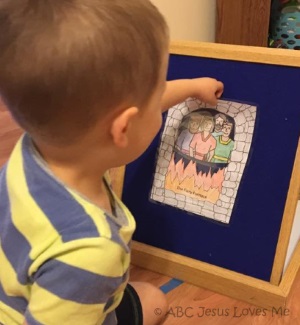 Bible Figures and Objects
Figures and objects are the images of Jesus, people, scenery items, buildings, animals, etc. As a rule, the older the children, the more "extras" are added to the scenes. For toddlers, only use the key people and props.
Figures of Jesus and Bible characters can be made from the Bible Activity Workbook coloring sheets. Color (or have the child color) the character(s). Cut it out. Put felt or sandpaper on the back of the sheet and stick it to a flannelgraph board for a homemade flannel graph set (image above). Find additional images in sticker sets or magazines.
Children love to make their own flannelgraph set as well. Instruct the child to draw characters or objects to cut out. Again, back with felt or sandpaper to stick to the flannelgraph board.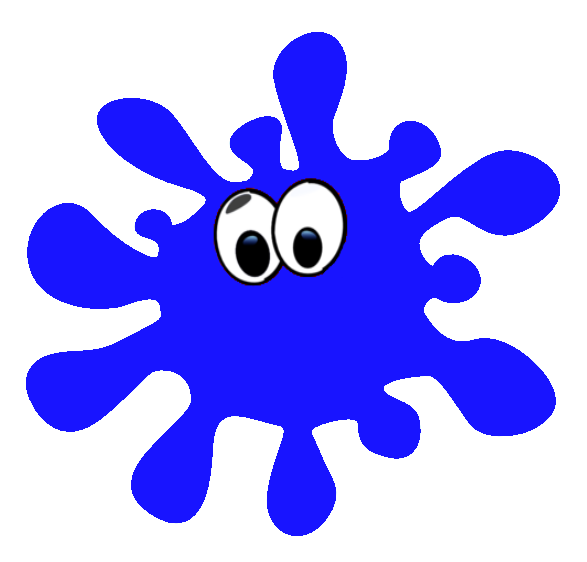 Academic Learning
Flannelgraph learning potential is not limited to Bible stories. Here are some academic options:
Color Dots
Shapes
Letters & Numbers
Patterns
Animals
Create a phone keypad for teaching emergency use
Print the FREE file-folder game pieces to use as flannelgraph creations as well.
How to Use Flannelgraph
If you are unsure how to use flannelgraph, I invite you to watch this video.
So, whether you use the Betty Lukens Small Deluxe set or create your own, enjoy the learning time with your children and students.