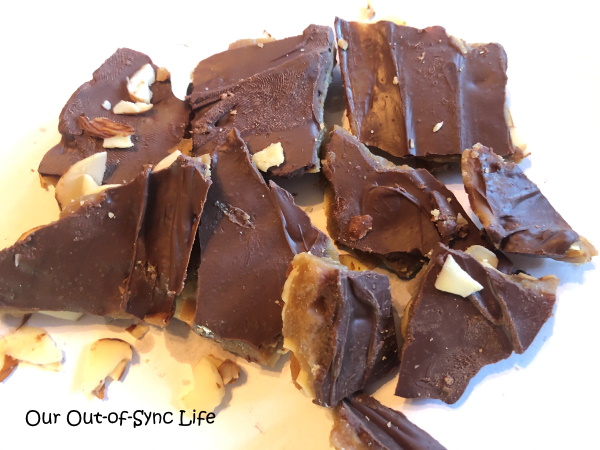 This is one of our family's favorites at Christmas. I don't believe that my mom could make enough batches. This is truly the best English Toffee recipe around!
1 1/2 cup brown sugar
1/2 lb butter (not margarine)
1/2 t. vanilla
Cook the above ingredients over low heat in heavy saucepan stirring constantly. Cook until it reaches hard crack stage – (300 degrees to 310 degrees F on a candy thermometer or, make a cold water test: candy will separate into hard, brittle threads when dropped in cold water)
Have ready a buttered 9×13 pan. Place 1 cup chopped almonds in pan.
Cover with brown sugar mixture. Then place 6 oz pkg of semi-sweet chocolate chips over the top. Cover and let melt. Then spread the melted chips and chill.