How do I Subscribe to This Blog:
There are two ways to subscribe.
1.  RSS Feed:  Add our blog address (www.OurOutofSyncLife.com) to your favorite Reader App.
2.  Email:  Click to Subscribe   (Check to make sure your email is typed correctly.  Typos will keep you from receiving you subscription!)
Important Tips:  
~ Check your email!  You will be receiving an email to verify your email address.  Be sure to add "feedblitz@mail.feedblitz.com" to your safe senders list.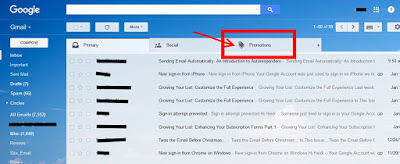 ~ If you use GMAIL as your email provider, check the Promotions tab as Gmail separates blog subscriptions into this tab (see image above).  To move the emails from the Promotions to Primary tab, right click on the email and choose "Move Tab" and "Primary."
Please follow these directions verbatim – http://support.feedblitz.com/customer/portal/articles/1333440-adding-feedblitz-to-approved-senders-in-gmail
~ If you use HOTMAIL – Add the "From" address you want to receive mailings to your Hotmail Safe List:
Open your mailbox and click "Options" (upper right hand corner).
Click the "Junk E-Mail Protection" link.
Select the "Safe List" link.
Copy and paste feedblitz@mail.feedblitz.com into the dialog box titled "Type an address or domain".
Click the "Add" button next to the dialog box.
If the mailing is in your "Junk E-Mail Folder," open the email and click the "Not Junk" button.
You should also check that the mailing's email address is not in your Blocked Senders list.  You can find your Blocked Senders list by following the directions above and going to "Blocked Senders List" instead of "Safe List".  If you see the mailing's from address on this list, select it and click the Remove button.
Please follow these directions verbatim –  http://support2.constantcontact.com/articles/FAQ/2753#hotmail
Download the Free eBook or Workbooks:
After confirming your emailing address, you will begin receiving posts on Tuesdays in your feed reader or in your email inbox.  At the bottom of each post will contain a link to the eBook and Holiday Unit Studies.  Below is an example of what you will see at the bottom of each post in your reader or email.  Click on the image! 
Example: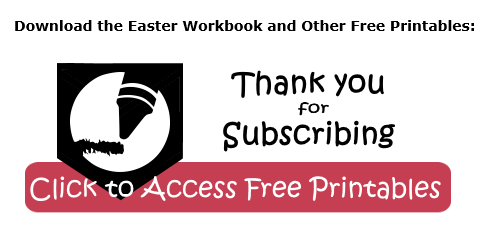 Still have questions?  Contact me and I will be glad to add your comment for you.