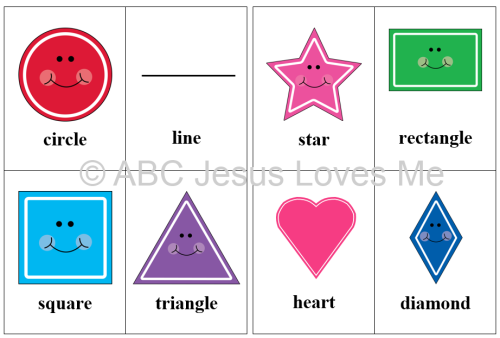 Aren't these adorable?  Ann created these from free clipart from Love Two Teach and shared them with me and other ABCJesusLovesMe users.
I contacted Kristen, the owner of this clipart, and she graciously gave me permission to put these flashcards on the ABCJLM website!
These would be great for a Shape Walk (used in the 2 Year Curriculum).  Or print two copies and play memory.  Play hide and seek.  Play Go Fish or any other fun card game.  The options are limitless!
Head on over and print off a copy of Shape Flashcards for yourself today.
Have an idea to share, please contact me!  I'd look to take a look.