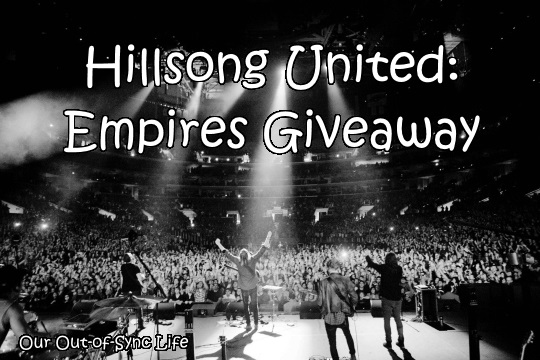 Ever had this conversation with your spouse or a friend?
I like this song. Who sings it?
Hillsong United.
Really? Man, they have some amazing songs.
Yep.
If you listen to worship music or go to a church that sings a lot of them, you are probably familiar with Hillsong Worship and Hillsong United. They have put out some of the top worship songs of this decade, in my opinion. And a lot of them. If you look at my Pandora stations, you will see that Hillsong United is my most favorite! So many songs with amazing melodies and powerful lyrics. One of their most popular releases is "Oceans (Where Feet May Fail)."
Just this week, Hillsong United released a new album entitled Empires. As I type this post I am listening to it. Once again, powerful lyrics and amazing melodies. All produced to bring you to the Throne of Grace.
I love to put CD's like this in when I am cleaning or cooking. Or they are great for times when I am being tormented with doubt or frustration. Listening to truth confronts all of the negative and lies. Another use is during your Quiet Time. Actually, any time that you need encouragement is a great time to listen!
Take a moment to hear one of the brand new songs from the Empire CD.

Click if you are unable to view this video.
This CD is now available to purchase from Amazon or your other favorite retailer.



Giveaway:
And I have a CD to give away to one of you!





FlyBy Promotions has provided a copy of Hillsong United: Empires.
Click on the rectangular image below. This giveaway will end on Sunday June 7th @ 12:59 p.m (CST).




Update: Another giveaway
was just announced! Click here to enter to win the newest Michael W. Smith CD – Sovereign
.
Giveaway Winner Announced
here
…
Leave a comment: What is your favorite worship CD, group, or song?

This post contains affiliate links. When you click on these links, I may receive an itty-bitty commission at no additional cost to you.