I am super excited to give away – to the ABCJLM family – two fantastic worship Cd's.
Out of 232 entries, the randomly chosen winner of the Hillsong United CD is:
Entry #47 – Brandy A (email amber_scmom…83@)
Out of 148 entries, the randomly chosen winner of the Michael W. Smith Sovereign CD is:
Entry #95 – Amber R (email amber_…2009@)
Brandy & Amber, please contact me within 48 hours using the winning email address and be sure to include your mailing address. Thank you to everyone who entered.
And for those who didn't win, I highly encourage you to add Hillsong United: Empires and Sovereign to your home CD library.
This post contains affiliate links. When you click on these links, I may receive an itty-bitty commission at no additional cost to you.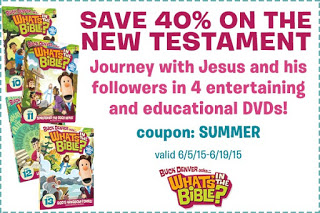 Looking to add quality media options to your children's DVD collection?
40% off the New Testament bundle of What's in the Bible? Dvds.