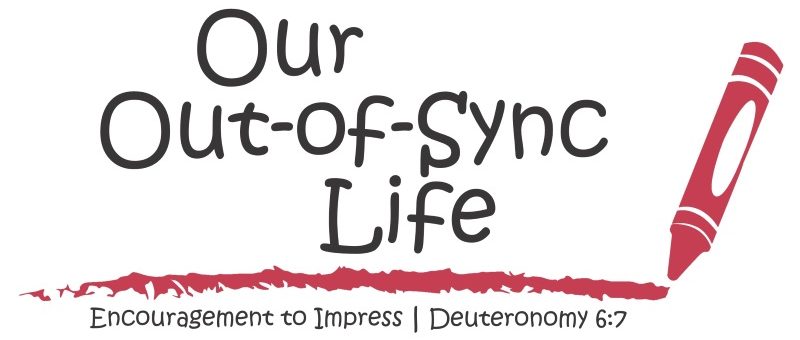 Those of you who are friends with me on Facebook know that I have been working hard on something new.  Surprise!  It's a completely remodeled blog!  Simplified.  Cleaner.  Easier to navigate and search.  After reading this blog post, I hope that you will take some time to look around.
I realize that there are some formatting issues with a few older posts (this will take time) but if you have other suggestions, I would love to hear them.
The second surprise is that I have joined a new team!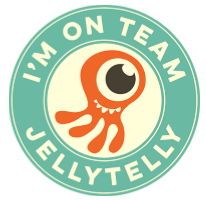 For the past year, I have had the opportunity to write for the What's in the Bible? blog.  Restructuring moved the blog from WITB to the JellyTelly website.  In this change I was asked to not only continue to writing but also to join the JellyTelly Team.   Exciting!
Here's a recent post I wrote sharing ideas to Teach Kids the Value of Responsibility.
The next customer in my checkout line was buying mostly cleaning supplies. Had I not made small talk with her, our conversation would have been forgettable like many others. But, she confessed something to me that I think of often.
She declared it was too much work to train her child to clean up after himself and help around their home. She said, "It's so much easier to do it myself" and even as a teenager, I was shocked.
Twenty-five years and four children later, my shock over her statement has turned to empathy. I get it. It is exhausting training children to be responsible. It's so much easier to hover over my children and do the chores myself to meet my expectations.
Click to read more on the JellyTelly website.
But before you go, we need to celebrate the new blog and the JellyTelly Team with an amazing giveaway!
JellyTelly has provided a giveaway of a one year subscription to Jelly Telly and a Roku (models may vary)!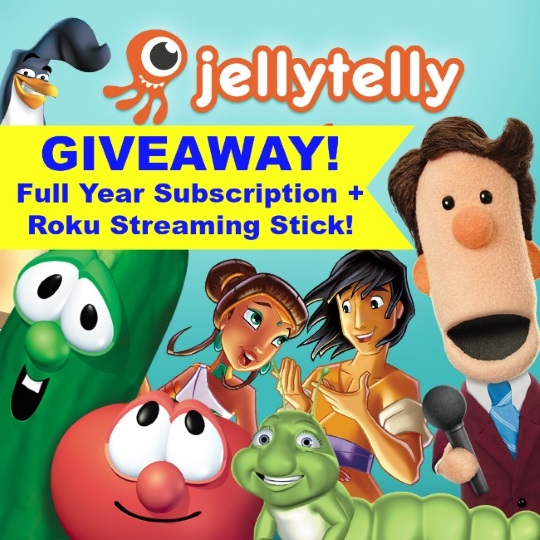 What is JellyTelly?
JellyTelly is the only streaming video app designed specifically for kids where God is real and His Word is true.  Co-developed with VeggieTales® and What's in the Bible? creator Phil Vischer, JellyTelly provides instant streaming of safe, affirming videos and movies.  For $4.99 a month or $49.99 a year, you have access to popular shows like VeggieTales®, What's in the Bible, Hillsong Kids, The Jesus Storybook Bible, Friends & Heros, and many more.  Also included are JellyTelly 5 Minute Family Devotions to help you start conversations with your kids.
Watch Anytime, Anywhere
JellyTelly can be viewed on your phone, tablet, and Fire devices.  Also watch on your TV with Roku, Apple TV, and Chromecast.  Read more…  This is why the Roku Stick is included in this giveaway!
Our family has enjoyed using JellyTelly for Family Movie Nights and moments when this momma needs a few minutes where the kids are occupied!  You could also watch Bible stories that coordinate with what the child is learning in the ABCJLM Curriculum.
Giveaway Details
First, click on the rectangular image below to enter to win the subscription and Roku.  This giveaway will end on Monday November 14th @ 12:00 p.m (CST).  Winner will be announced November 15th on this blog so be sure to come back and see if you have won!

Second, all JellyTelly subscribers receive one week FREE.  But, exclusive to the ABCJesusLovesMe family is an additional month free. 
When you use code ABCJT1, you can get 5 weeks free! 
Click now
to get started. 
This deal is an ongoing perk of being part of our family.
Impression:
So, what do you think of the new blog?  Leave a comment below and let me know what you think!

Don't forget to start the ABCJLM Thanksgiving Activity Workbook.  Our family is loving the activities!  Christmas Workbook will be available to subscribers soon.