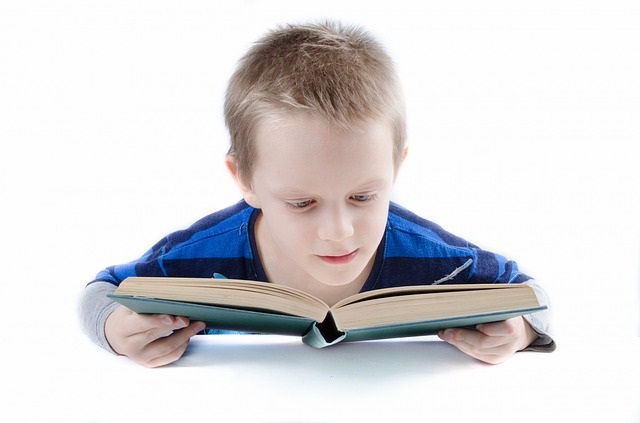 Even before a child begins Kindergarten, pressure builds to teach a child to read.  But so many questions come to mind!
How do I develop a reader?  
How do I know if my child is ready?  
What books do I use to teach my child to read?  
What if my child is struggling to read?
For the next several weeks, we are going to look into the process of teaching a child to read and I'll answer each of these questions based on my experience in teaching my own children.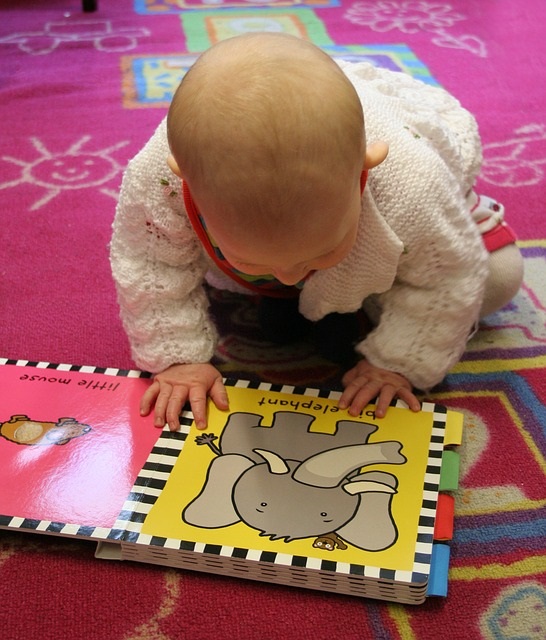 Did you know that there are specific things you can do to help your child become a reader?  Today's post will cover the time from birth until the child is developmentally ready to begin reading.
Here are just a few ideas.
1.  Provide Child with Home Library of Quality Books
I believe it is mucho importante to build a library of quality books in your home. Books that you read over and over again while filling your child's life with classic characters and authors.  While the repetition to an adult is boring, reading a book for the 400th time is very important for a child's learning.
This is why each of the five ABCJLM Curricula contain at least 28 quality, children's books to expose the child to vocabulary, popular characters, various plots, and social situations.  Create a book basket and rotate age-appropriate books within the child's reach for easy access.  Also, don't forget to provide the child with a quality children's Bible.
Click on the links below to see the lists of books.  These books are considered must-reads and the best-of-the-best.
1 Year Curriculum Book of the Week List
2 Year Curriculum Book of the Week List
3 Year Curriculum Book of the Week List
4 Year Curriculum Book of the Week List
5 Year Curriculum Book of the Week List
And for Elementary Age…
Early Elementary List of Books
Late Elementary List of Books
If cost is a concern, check out these ideas to gather books.
Read more… How to Build a Home Library and then How to Organize Your Home Library
2. Visit the Library
Because most families don't have the money or space to create a vast home library, most communities offer a  local library.  Trips to the library increases a child's repertoire of literature.  Be sure to look into the library's Read Aloud times and other programs offered for the various ages.  These times teach a child how to sit quietly and often provide crafts and music as well.

3.  Teaching Through Word Books
When Bubs was born, we received several word books as gifts.  I thought these books were pointless and jumped ahead to stories that were interesting to me.  Boy was I wrong.  These simple books are so important for language and vocabulary development, and allowing your child to turn pages helps with fine-motor development.
Using the teaching model "Introduce, Recognize, Identify" used in the ABCJLM Curriculum, gently point with the child's hand to an object and repeat the name multiple times.  Move on to the next item, again repeating the name.  Allow the child to turn the pages as you bounce around to various pictures.  Soon the child will begin pointing to the object he wants you to name.  After a while, move to "Recognize" where you say the name of an object and the child points.  If the child is unable to do this, simply move her hand to the correct object and move back to "Introduce" teaching.  After the child can "Recognize" the object, point to an object and ask the child to "Identify" it.  Once the child is able to repeatedly do this, you know the learning has fully occurred.
Read more information – How to Teach 
4.  Introduce New Books:  Picture Walk
Most professionals agree that children should be read to at least 15 minutes a day.  But once the child is ready for picture books, is there a certain way to introduce the book to a child?  One academic term that you will hear floating around is "Picture Walk."  But what is it?  Why is it important?  How is it done?
It is called a "picture walk" because you "walk" through the pictures or preview the story without reading any words.  This activity helps build interest in the story, aids in comprehension, develops imagination, and teaches the child to use visual clues as a reading strategy. Although important for preschoolers, this practice is essential for kiddos learning to read.
This blog post and YouTube Video will provide all the details.
5.  Further Learning While Reading
To help with rhyming and comprehension, allow the child to participate in reading.  Here are some ideas:
• Have the child fill in key words, especially rhyming words
• Have the child read predictable words
• Have the child read the book to you
• Look at pictures before turning the page
Ask the child:
• When the book comes to a climax and before turning the page, ask the child, "What do you think will happen next?".
• What was your favorite part?
• Did the ending surprise you?
• Who was your favorite character?
• What happened at the beginning? middle? end?
• What was the problem and how did the character solve it?

6.  Teach Phonetic Sound of Each Letter
Beginning in the ABC Jesus Loves Me 3 Year Curriculum the child is introduced to the sound each letter makes.  For example, teaching the child that the letter "a" says /a/ as in apple.  There are many ways to open your child's eyes to phonics and the 3 Year Lesson Plans include several.  While immediate mastery isn't expected,  use reading, play, and daily activities to point out the phonic sound of various letters.  (I only teach short vowel sounds as these are first used in reading.)
When teaching consonants, do not add a vowel sound at the end of the consonant.  For example, the letter B says /b/, which is not the same as /buh/.  Likewise, the Letter K says /k/ and not /kuh/.  Be very careful with letters such as H, B, K, D, and P.  While there may seem to be a subtle difference when teaching the single consonant, adding a vowel at the end will have negative affects when the child begins putting together consonant and vowel sounds to form words.

7.  Be an Example
A child will pick up on your attitude toward reading.  If the child sees you enjoying to read, they will be more likely to enjoy it as well.
8.  Read, Read, Read
I can't say it enough.  Read, read, and read some more.  Fill the child's mind with age-appropriate, quality literature.  Making reading time fun and full of love will go a long way to develop a reader.  And who doesn't love the cuddle time reading with your little one provides.
And that's it.  Eight simple ideas to help develop a reader.  Next week I will answer the question, "How do I know if my child is ready to read?".
---
Brand New Book Released Today: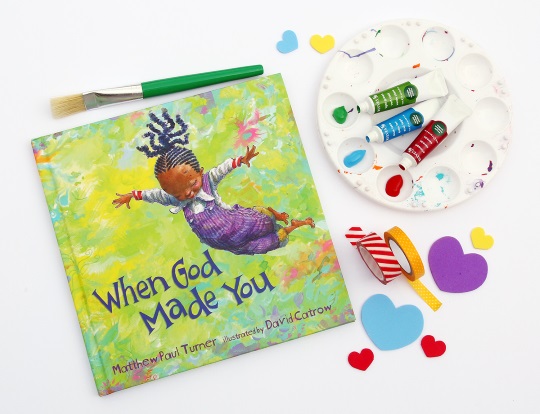 Beyond opening my children's eyes to classic literature, I desire our kiddos to read books that speak truth into their lives.  I praise God that we live in a country that provides a plethora of books based on the truths of the Bible.
When God Made You is a brand new book based on Jeremiah 29:11 that helps children "discover their place in the world" and "understand how their personalities, traits, and talent fit in."    The bold illustrations are a story all in their own, making this book perfect for a "Picture Read" (above).
Here are a couple of my favorite lines:
You, you, when God sees you,
God delights in what is and sees only what's true.
'Cause when God made you, all of heaven was beaming.
Over YOU, God was smiling and already dreaming. 
Disclaimer:  Toward the end of the book, the author uses the phrase "God's dreams."  This caused confusion so I wrote the author to make sure I correctly interpreted his meaning.  He explained, "The simplest way to explain what I mean would be to call it 'God's hopes' or 'God's yearning' …. that God has hopes and ideas and wonderment for each of us."
---
Want to know more?  Throughout this series, I will host Live Broadcasts on Facebook explaining more and answering your questions.  Be sure to "Like" ABCJesusLovesMe as I will announce dates and times, and join us for this informative times!

Thank you to Waterbrook for allowing me to share this new book for an honest review.