Glean ideas in this five-part series.
1. What is a Daily Quiet Time?
2. How to Create a Prayer Journal that Works
3. Do I Really Have to Get Up Early?: When to Have a Quiet Time
4. Does Where Really Matter?
5. The Best Devotionals to Guide Your Quiet Time
You are ready to have some quiet time with God. You grab your Bible, prayer journal, and favorite pen. But as you look around your busy, active home, where do you go to find some quiet?
You justify that is doesn't matter. But maybe the "where" matters more than you think.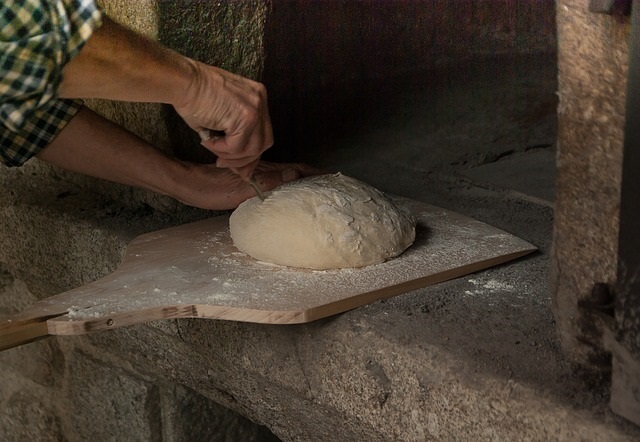 Rising Bread
Let's use a cooking example to help us decide.
Pretend you are making a loaf of bread. You follow the recipe measuring each ingredient to perfection. Kneading like a mom living in the 1800's, you prepare the dough to rise to a beautiful height. But, then you leave it on the counter for several days hoping for fresh bread.
It won't work. The dough must be placed in a warm oven for bread to be made.
A quality quiet time is more than finding the right study book and starting at the correct time. A quiet place where you can focus is imperative to having a quality quiet time.
We all dream of sitting in a comfy chair or overlooking a lake with a warm cup of coffee or tea for quiet time. But, the real world doesn't typically allow for this and adjustments have to be made.
Where You May Need to Avoid:
In front of a TV. Ladies don't fool yourself. It won't work.
In your laundry room or kitchen while surrounded by dirty laundry and clothes. It may be hard for you to focus with a mess reminding you of what the day holds.
Outside. Cars going by may pull your focus down the road.
In bed. Warm, cozy beds may cause little eyelids to drop. Note…I actually having my quiet time sitting on my bed as it is the quietest place in our home. Because the lights are on and I am sitting up, I don't have trouble falling asleep.)
Places where children can see you. Enough said.
At a computer. If you are tempted to look at the computer and check your friends' social media status, then don't be near or use anything with internet connection.
Where You May Consider:
Closet. It's quiet and peaceful.
Garage. It isn't cozy so you can stay awake.
Outside. Where you can focus on God and His creation of nature.
Bathroom. My Grandma had her quiet time in the bathroom. This was the only place that she could be uninterrupted!
Silence vs Song During Your Quiet Time
I typically do not listen to music during my quiet time but if there is a lot of background noise or if I am struggling to focus, I will choose instrument or "hammock" music on Pandora. Sometimes during prayer time, I struggle to find the words and the Holy Spirit will lead me to a worship song. I turn it on and sing or write the words as a prayer.
As a reminder, choosing where to have your quiet time isn't legalism. View these tips as ideas to help you focus and enjoy your time with your Savior.
Next week's post will share ideas of good devotional books to guide your time.