Glean ideas in this five-part series.
1. What is a Daily Quiet Time?
2. How to Create a Prayer Journal that Works
3. Do I Really Have to Get Up Early?: When to Have a Quiet Time
4. Does Where Really Matter?
5. The Best Devotionals to Guide Your Quiet Time
For the last three weeks I have asked you to chose the "one thing needed." It sounds so simple yet somehow we get distracted. Before we know it the day is over and we have failed to spend any time in the Word and focused prayer.
Or, we justify that we pray throughout the day and listen to Christian music or podcasts which is all that we can do right now.
While continue prayer, worship music, and podcasts, have their place, God desires more. He wants us daily in His Word and prayer, focusing completely on Him.
I love A. W. Tozer's warning.
How tragic that we in this dark day have had our seeking done for us by our teachers.
But when?
I could give you a legalistic list of verses from Psalm and the Gospels talking about rising in the mornings. And if I had to pick a time, I would encourage you to begin each morning with quiet time.
Let me hear in the morning of your steadfast love, for in you I trust. Make me know the way I should go, for to you I lift up my soul. Psalm 143:8
For me, this means that my alarm goes off at 5:15. I get woken up and then begin my Quiet Time. By beginning my day with the Lord, I am inviting the Lord to rule the day and the Holy Spirit to guide me. Also, when devotion time is first and foremost on the list, there is little chance that my day will end without me spending time in the Word.
But I Need Sleep…
I get it as sleep is very important. And it is especially hard when you have young ones getting up or teenagers who want to discuss their day late into the night. I justified every excuse in the book on why I couldn't get up in the wee hours as I am not a morning person.
But God showed me that my priorities had to change. I was placing physical needs over spiritual. Also, I found that if I didn't do it first thing…at a set time…it got pushed out of my day.
Do I have to have a morning quiet time?
The answer is simple…I don't know. Maybe. Maybe not.
For some of you, morning is the time you need to have a quiet time. For others afternoon rest time or before bed is best for you to be consistent.
Most importantly, the time is between you and God. I have found in my life that when I spend a lot of time justifying my decision, I am oftentimes denying what God desires me to do.
Morning times are best for me, but my kids get up early.
Our children are still early risers. In order for me to get a morning quiet time in, I trained them to play in their rooms or cribs until I came to get them. Now older, they know that when my Quiet Time Journal is on my lap, I am not to be disturbed. It took a lot of training, but it was so worth the effort.
Still getting up several times a night to nurse? The early morning feedings provide a great time to read and pray.
What if my little ones needs to use the potty?
Help the child use the potty and then return the child to his/her room with a few toys or books until a designated time. For us, this was 7:00. Make morning wake-up time sacred like you make bedtime. Have a routine and stick to it.
I feel guilty have a quiet time in the afternoon or evening!
Feeling that you must have a quiet time at a certain time and a certain way is legalistic. I know many women who spend the vast amount of their quiet time either during nap time or after the children have gone to bed. If this is when you can consistently devote a set amount of time to study and prayer, fantastic!
What about weekends?
We need Jesus every day of the week that includes the letters D-A-Y.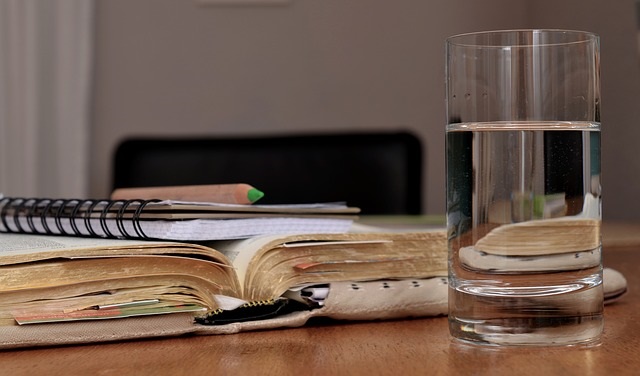 Making Quiet Time a Priority
To make quiet time a daily part of your day, you may have to readjust your schedule or priorities. It may mean that you have to train your children to sleep through the night or sleep in longer. Maybe you need to ask you husband to take parenting duties for a few moments for you to have uninterrupted time. You may have to block out time – ignore the dishes and laundry – to make it happen in the afternoon.
Whatever is holding you back, take your concerns to God in prayer. This is important to Him and He will guide you to what needs to be changed to make this happen.
Ephesians 5:16 says, "Make the most of every opportunity in these evil days."
Seize the moment. It will be worth it. I promise.
Next in this series: Does Where Really Matter?