Easter is a pretty big deal at ABCJesusLovesMe and on this blog. And for good reason! It's the holiday that we celebrate the death, burial, and resurrection of our Savior.
But Easter can be a tough holiday to explain to children. Between the Easter bunny, loads of candy, Easter baskets, and Easter egg hunts, the true meaning can be easily lost.
But don't worry. I've created an Easter Activity Workbook to help you lay a foundation of truth for your entire family.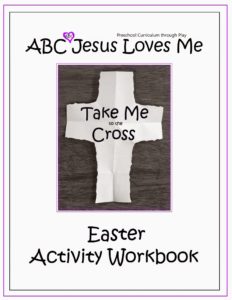 Why Do Easter Activities with Your Family?
After creating the ABCJLM Lego Christmas Activity Workbook, I realized that we place a lot of emphasis on Christmas. We do countdowns, crafts, decorations, and family activities to help our children understand the importance of the birth of Jesus. For whatever reason, Easter sneaks up on us without much fanfare. Sure there are the Resurrection Eggs, but I've found our kiddos are so inundated with them that the delivery method has lost its educational factor.
Also, as I am growing in my understanding of who Jesus is, I realize that it isn't enough to be able to regurgitate the Easter story. Or any story from the Bible. I don't want our children to simply know the facts.
I want them to know our Savior.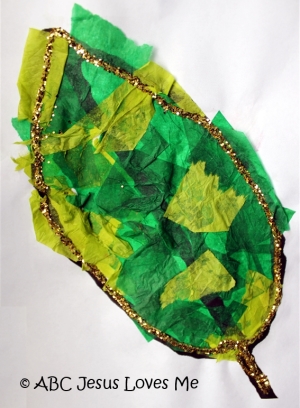 The Easter Activity Workbook
This led me to my knees asking the Holy Spirit for a way to help our children understand the incredible sacrifice and love that went into the Passion Week. Led by the Lord, I created a seven-lesson countdown Easter Activity Workbook with the purpose of pointing children to the cross and understanding the salvation that comes from it.
Below are the objectives for the workbook:
To focus on the Passion Week (the time from Palm Sunday through Easter Sunday) so that our children better understand who Jesus is and how He desires to be a personal Savior to each one of us.
To understand how remarkable it is that Jesus died, was buried, and arose to save us.
To create traditions that draw our family together.
To "impress" Christ on our children (Deuteronomy 6:7).
Passion Week Events Covered:
Palm Sunday (Jesus Rides on a Donkey)
Jesus Washes the Disciples' Feet
Communion
Garden Prayer
Cross (Good Friday)
In the Tomb
Resurrection
The Easter Activity Workbook will explain exactly what to do each lesson leading up to Easter. Begin on Palm Sunday and equate each Cross Countdown Lesson per weekday, or start earlier and spread it out to cover several weeks.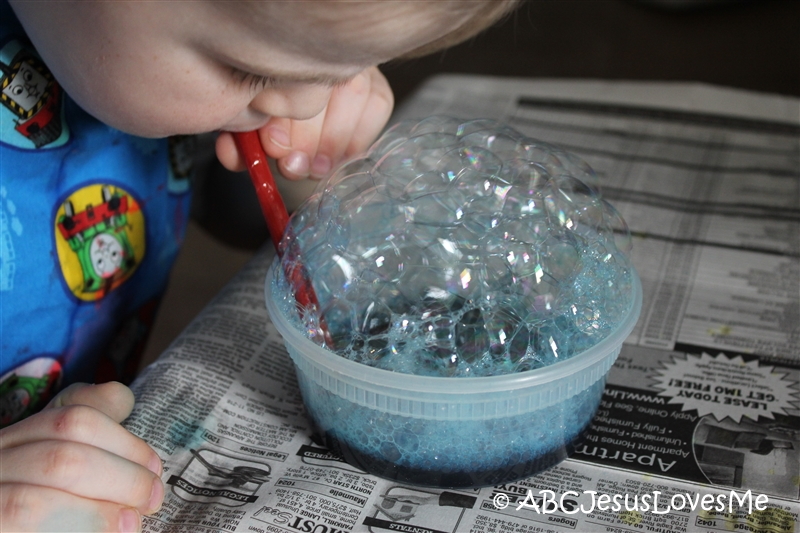 "This workbook will be a blessing to you and your little ones. It will deepen their understanding of what Jesus did for them. This moves them beyond egg hunts and bunnies, and points them towards Jesus and His victorious resurrection. This is a keeper!" –Kim
How can I get the Easter Activity Workbook?
Already a Subscriber?
Scroll down in your email or RSS feed to the link for the free printables.
Not an Active Subscriber?
Subscribe to this blog to receive the link.
Don't want to subscribe?
You can purchase the Unit Study on the ABCJesusLovesMe website.
Desire to use the Workbook in your Church or Preschool?
Licenses can be purchased on the ABCJLM website.
Can't wait to hear how you use these ideas with your family or students!
---

Receiving announcements and tips in the weekly ABCJLM Newsletter. Don't miss out on the latest news!