This is one of two posts containing the Keys of the Bible Chronological Reading Plan. These plans are part of our Resource Library and are free to all subscribers.
1. Old Testament Reading Plan – 32 Weeks
2. New Testament Reading Plan – 20 Weeks
A year ago I shared an opportunity for you to join me on a year-long journey reading through the key chapters of the Bible in chronological order. Over 500 people, along with me, will be finishing this reading plan soon.
And boy, has it been amazing. But don't just take my word for it.
I learned that it's not as difficult as you would think AND although it takes daily discipline to open up the word, the amount of reading is completely manageable and the suggested commentaries extremely insightful. I want to challenge everyone I know to read through the Bible this way! –Lindsey
I've learned how truly connected and interwoven the books of the Bible are. I've tried reading the Bible straight through several times. But this study showed me how so many stories are connected and the actual order of the history involved. –Justina
I loved the accountability of having two other ladies studying with me. …I learned the importance of having a disciplined quiet time each morning and making it a priority. I find so much peace in that time and feel more ready to tackle the day ahead. –Stephanie
Since then, I have had many people express disappointment that they were unable to join us, or they started and life got in the way causing them to not continue.
To allow you to do the study as well, I have compiled in a PDF the Reading Plan and the chapter notes that I sent in my weekly emails.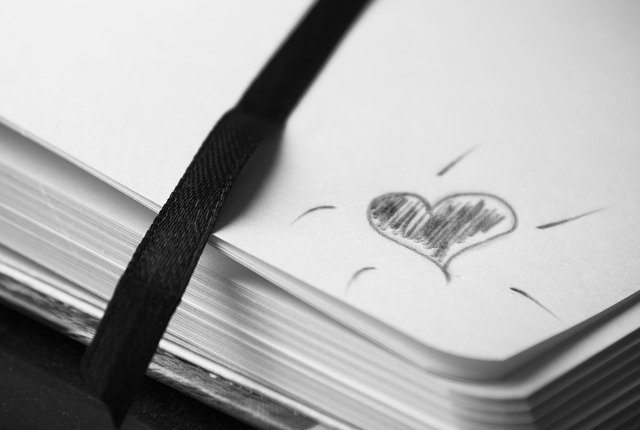 Getting Started
If you don't daily spend time with the Lord, I invite you to read my blog series on How to Have a Quiet Time.
I encourage you to have the following to begin:
Prayer Journal, Be Intentional Planner, or Notebook
I used a top-bound spiral notebook to take notes of each chapter and my Prayer Journal to guide my prayer time, but any paper will work.
Favorite Pen
I love the eraseable, refillable Frixon pens.
Bible or Bible App
The free YouVersion or Blue Letter Bible apps make it easy to switch between versions and for reading commentaries.
Commentary
I found the free David Guzik and Matthew Henry commentaries to be incredibly helpful. I also used my study Bible for explanation on tough verses.
Accountability Partner
Invite friends to join you. Each day send a text or email sharing something you learned. Or, meet weekly for discussion.
These are all items that you should have in your home or be able to add to your phone for free.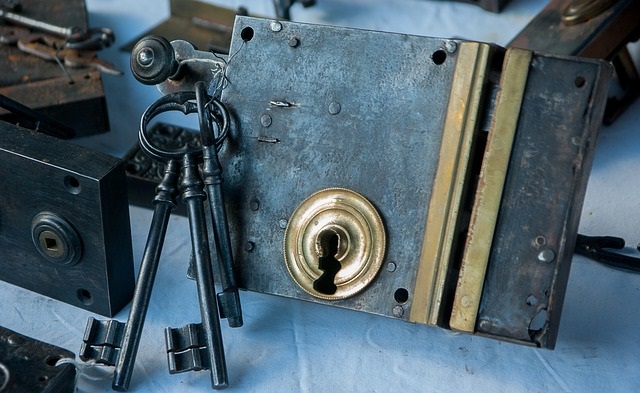 No Excuses
Look at the lock pictured above. Many feel like the Bible is a locked book. You have to be super smart or have a degree in Theology to understand the cryptic message. I used to feel this way too. But, this is not true.

When we show up with an open heart, the Holy Spirit will give us the key to unlock what we may not understand.

Yes…it may be hard to get started. It will be even more difficult to stay consistent. But. Your. Life. Will. Change. It will be worth every moment. I promise.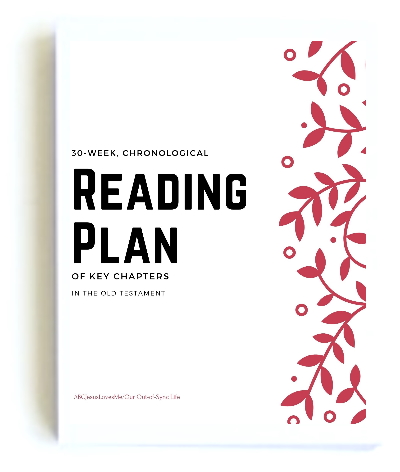 How can I get my FREE copy of the Old Testament Chronological Reading Plan?
Already a Subscriber to this blog?
For family use, the Old and New Testament Reading Plans are available for FREE in the ABCJesusLovesMe Resource Library. If you are unsure where the library is click to learn more or subscribe to receive the link!
No yet subscribed or not an active subscriber?
Subscribe to receive the link
Then dive in and expect God to show you amazing things.
Also Read: