I saw this idea on social media and immediately fell in love with the opportunity that it provides for families during this time.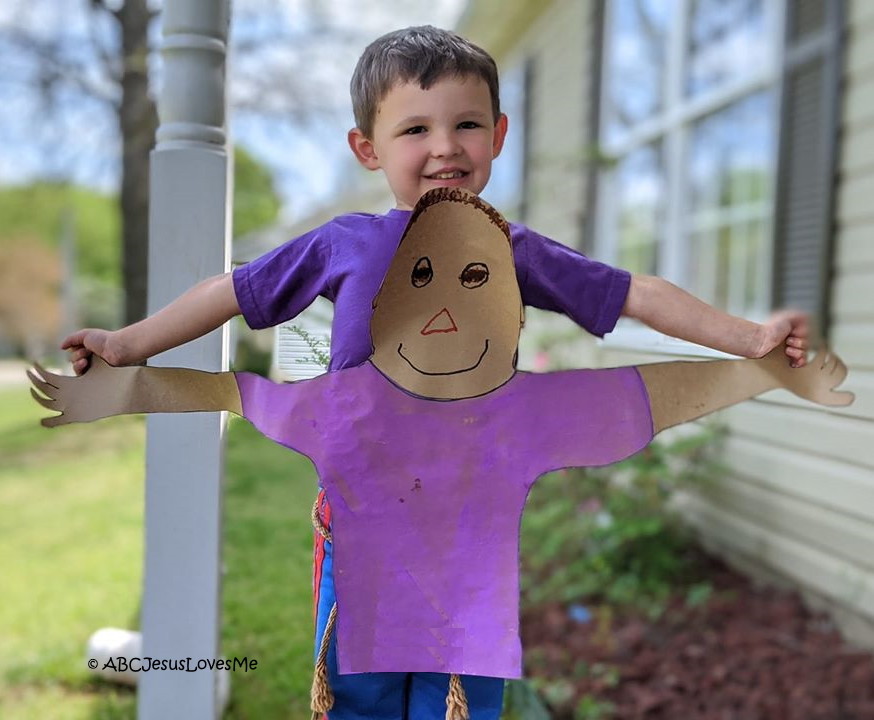 Self-Portrait Hug
The idea is to trace the child's body (from waist up) allowing the child to decorate it. Then, mail this "hug" to someone you love.
Supplies only require large paper (e.g. butcher block, wrapping, or packing paper), scissors, and crayons, markers, or other writing utensils.
Depending on the child's age, have the child write his/her name, cut out the project, and draw his/her face and clothing.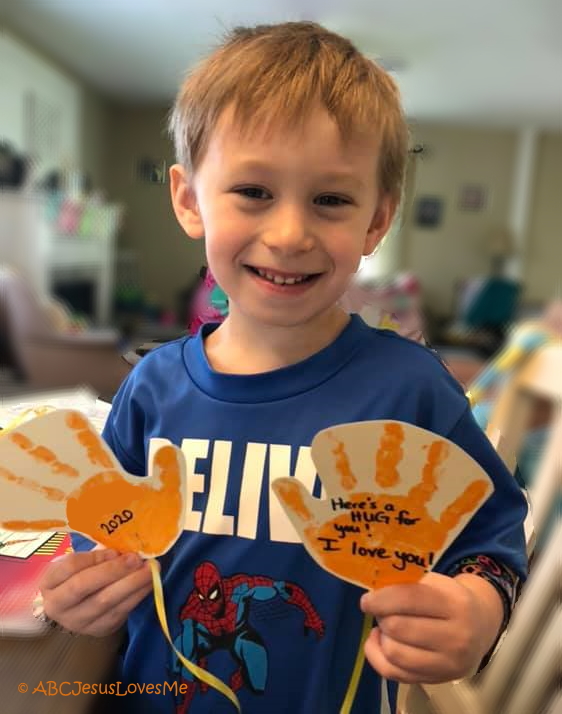 Handprint Hug
Another option is to create a "hug" with handprints and ribbon or string.
Paint the child's hand to print on a piece of paper or draw around their hand to cut out. Then, take a piece of string or ribbon and measure from fingertip to fingertip while the child is standing with their arms out. This will make the string the exact size of their "hug." Write a note on the handprints and mail.
Learning Potential
Here are just a few of the benefits of this project.
Fine and gross motor growth.
Teaches love, kindness, and generosity.
Gives a child purpose.
Encourages someone and shortens the distance during this time.
Simple to do.
Use supplies on hand and it only costs the price of a stamp!
I can't encourage you enough to take the time to send this project to a grandparent, friend, or other person who needs a hug during this time. What a surprise they will find in their mail box. It is sure to produce a big smile.
Be sure to take a picture of your child's hug and post on social media tagging @ABCJesusLovesMe. I'd love to see them.
---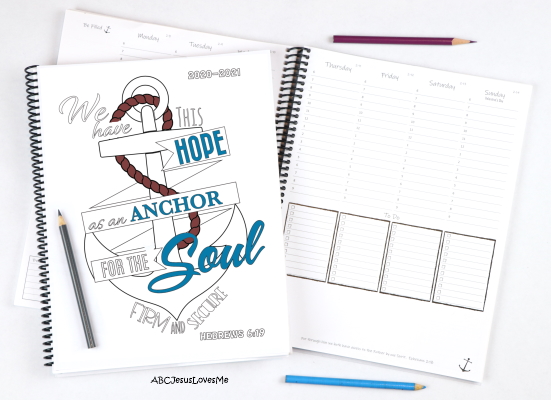 Be Intentional Planner is Now Available to Order:
Have you heard? The remodeled Large Be Intentional Planner is now available to order. We sold out of the first quantity in 3 hours! But the stock is filled and now is the time to get your May 2020 – June 2021 planner. Supplies are limited so don't wait to order your $15 planner. The cover is partially colored for pictures only and is sent without any color to allow you to design as you desire.

Thank you to Marie and Brianna for sharing the cute images above!