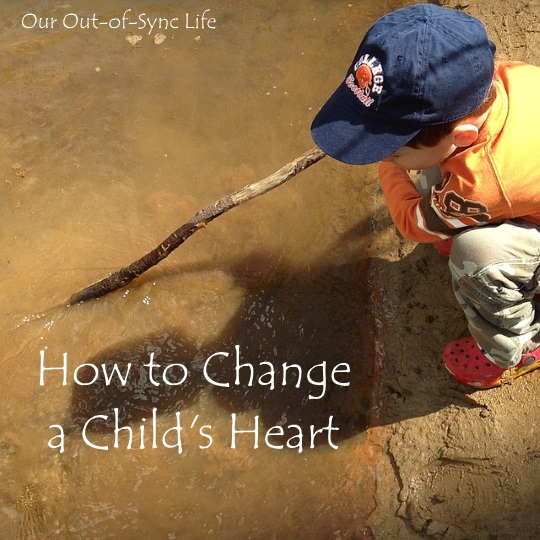 It has been a very difficult three months with Little Man.  Completely absorbed in himself, he battles lies, lacks self-control, and struggles with defiance.  He wants what he wants and no consequence is going to cause him to think twice.
Every time Little Man bows up, my demeanor falls as I know it will be yet another battle that I have to win.  And quite frankly, I am tired of having to battle.
A friend told me about a Christian counselor who works with troubled teens at a long-term residential program.  He counsels boys with disorders like ADHD and who have chosen very destructive lifestyles.  Praying he could shed some light on our situation, I called to schedule a session. 
The appointment finally came and I found myself sharing the good, the bad, and the ugly sides of Little Man.  The counselor shared some good ideas, but I left discouraged.  I wanted an ABC answer to produce an XYZ result. I longed for a magic solution to turn Little Man into a compliant, fun, mature eight-year-old. This was not what I received.
Instead I received the following tips.  See if you would have been discouraged too.
1.   Pray for Conviction
An idea from a radio program I heard, I pray that our children will always get caught in their sin.  I never want our children to "get away" with stealing or lying.  In explaining this, the counselor told me to change my prayer from my children getting caught to my children being convicted of their sin.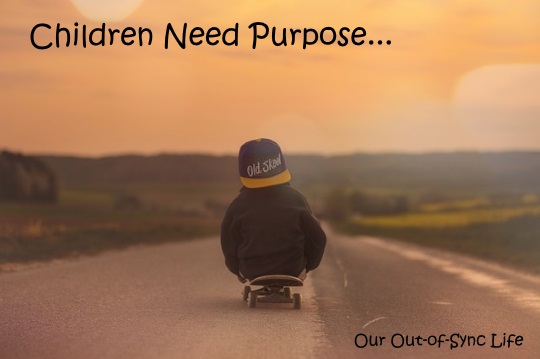 2.  Children Need Purpose
One of my fears with Little Man is his obsession over random things.  Rocks, computer games, pencil sharpeners.  Obsessions that can quickly turn into addictions.  I discussed this common ADHD character trait with the counselor.  He told me that youth who become addicted to drugs, pornography, gambling and alcohol are lacking purpose.  Children who understand their purpose in life don't go looking for it. 
3.  The Holy Spirit will Guide You
There are times in parenting that I have absolutely no idea how to handle the situation.  Not even an inkling. Many times the situation centers around lying.  I know that someone is lying to me but I can't figure out the exact truth.   In situations like this, the counselor told me, "That is when you have to rely on the Holy Spirit to guide you."
Click to share image on Facebook…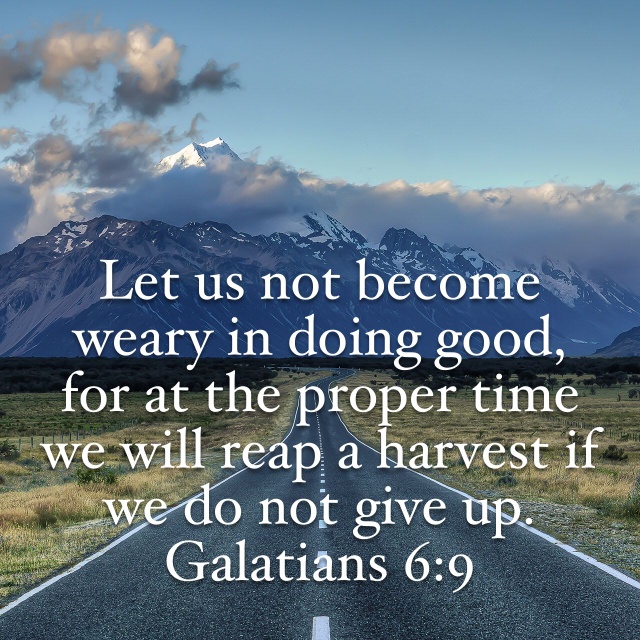 4.  Don't Give Up
In a nutshell, parenting is loving the child and logically disciplining them.  But what do you do when consistency and firm boundaries aren't working?  The counselor quoted to me Galatians 6:9.
5.  You Can't Fix the Issue Until You Fix the Heart 
Since Little Man was very young I have been unable to keep things high enough, locked securely
enough, and out of his reach.  If he wants it, he will find a way to get it.  Upon describing this, the counselor explained that you have to fix the heart issue before you can see the behavior improve.
How to Change a Child's Heart
Not receiving from the counselor the magic ABC/XYZ equation to fix Little Man's behavior issues left me discouraged.  But what I failed to realize is that I don't need ideas to change his behavior.  That is temporal.  I need Biblical wisdom to change his heart.  And I praise God that He sent me to a wise counselor who realized this.
Let's look at those points one more time…
1.  Getting caught changes the behavior of children.  Being convicted of sin in their life changes the heart.
2.  Children who understand their purpose in life don't go looking for it. They know who they are in Christ.
3.  If we daily spend time in the Word and in prayer, the Holy Spirit will guide us to know exactly what our children need.
4.  We can't lose heart in wise, Biblical parenting.
5.  It all comes down to shepherding a child's heart.
Further resources:
Basic Discipline and Setting Boundaries – Love and Logic

  Ideas for Establishing a Child's Attitude, Behavior, and Character – Have a New Kid By Friday


  The best book that I have read to understand ADHD – Taking Charge of ADHD