This is one of two posts containing the Keys of the Bible Chronological Reading Plan. These plans are part of our Resource Library and are free to all subscribers.
1. Old Testament Reading Plan – 32 Weeks
2. New Testament Reading Plan – 20 Weeks
A year ago I shared an opportunity for you to join me on a journey reading through the key chapters of the Bible in chronological order. Over 500 people finished this 365-day plan with me last week!
Since then, I have had many people express disappointment that they were unable to join us, or they started and life got in the way causing them to not continue.
To allow you to do the study as well, I have compiled in two PDFs the Reading Plans and the chapter notes that I sent in my weekly emails.
A few weeks ago I shared the 30-week Old Testament Reading Plan and today I am sharing the 20-week New Testament Plan. If you are unsure how to begin, check out these tips and suggested supply list.
Is This Study for You?
It can be intimidating to read through the Bible, but read what Melanie and Nicole shared about their experiences.
It was wonderful seeing God's loving plan through the whole Bible and how everything fits together, but without being overwhelmed with very long passages. The study allowed me to go deeper into personal application through the reading. I loved this study and would highly recommend it to everyone! I have been so blessed!

Melanie on Facebook
I've been able to gain a "bigger picture" perspective of God's Word.
Some passages were new for me, while this study gave me context and a deeper understanding for passages that I was familiar with.

Nicole on Facebook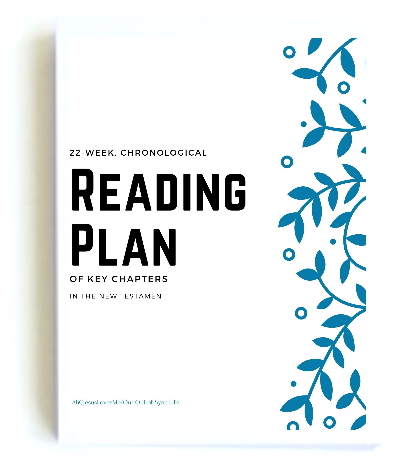 How can I get my FREE copy of the New Testament Chronological Reading Plan?
Already a Subscriber?
Scroll down in your weekly blog emails to the link for the Resource Library.

Not an Active Subscriber?
Subscribe to this blog to receive the link. The link to the Resource Library will be provided in your welcome email and each of the weekly blog emails.
Then dive in and expect God to show you amazing things.
---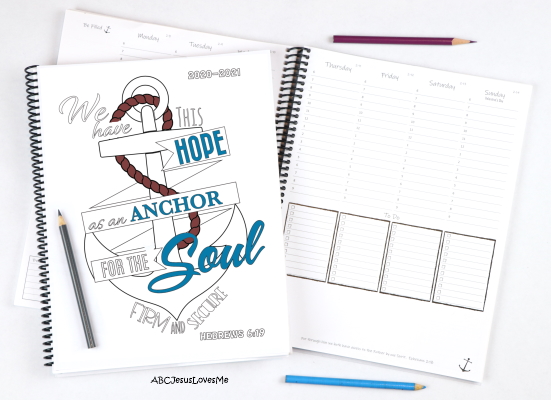 Order Your Be International Planner Now:
Don't wait to order your $15.00 Large Be Intentional Planner. The cover is partially colored for pictures only and is sent without any color to allow you to design as you desire.