Discover more in this series on Intentional Learning with the ABCJesusLovesMe Curriculum
1. Combining the 1 and 3 Year Curricula
2. How to Use the 5 Year Curriculum
3. How to Use the 3 Year Curriculum in a Preschool
4. How to use the 4 Year Curriculum
5. Intentional Learning with the 2 Year Curriculum
One questions that I am frequently asked:
How much time does it take each day to use the ABCJesusLovesMe Preschool Curriculum?
And if you come from a background of sit-down learning, this is a valid question.
The good news is that ABCJesusLovesMe is intentional learning through play. The vast amount of teaching will occur in a way that the child doesn't realize learning is happening.
Unsure how to teach through play? Read below the wisdom Rachel shared several years ago on the ABCJesusLovesMe Facebook Group.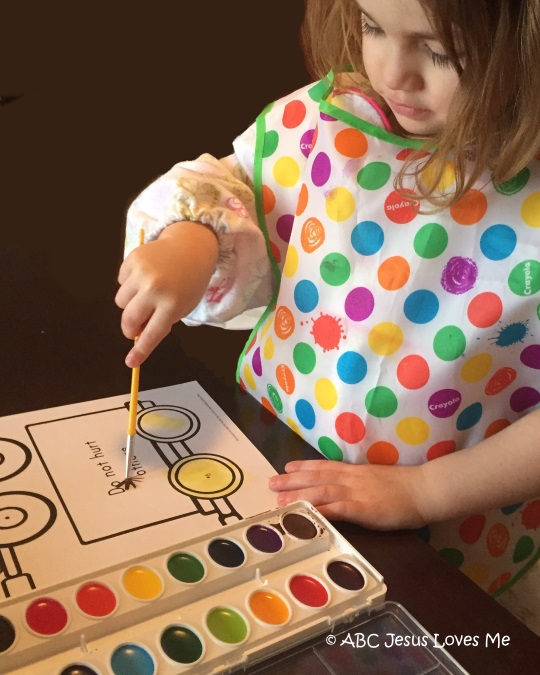 Morning Play Learning
I started the 2 Year Curriculum last week with my 2-year-old. She absolutely loves it!
With the short attention span that children her age usually have, I incorporate aspects of the curriculum into "regular" activities.
We 'sing' our Bible verse while I'm fixing her breakfast.
We read her Bible pages right after breakfast.
Then she plays for a while. When she starts getting into stuff she's not supposed to be in, I figure that's when she needs some direction, so we sit down in the floor and have "school."
After the first couple of days, all I have to say is "School time!" and she will run in and take a seat on the rug while I pull out her bulletin board. The board has pictures of things that go with the shape, color, letter, and number we are working on. Then I let her color worksheets that I pin to the board [for vertical work].
When she's done coloring, we play with play dough. Having few words, my daughter has a hard time communicating. The play dough allows her to demonstrate what she's learning. To begin I choose two colors of play dough (the color of the week and any other color I choose). I make one ball per color and I tell her to smash the 'red' one.
Then we move on to shapes. I cut 2 or 3 shapes out while she's busy squishing play dough freely. After I have 2 or 3 shapes created, I ask her to smash the 'circle.' [Click to read more on How to Teach]
After "school time" she gets a color of the week snack, then she goes back to free play until lunch.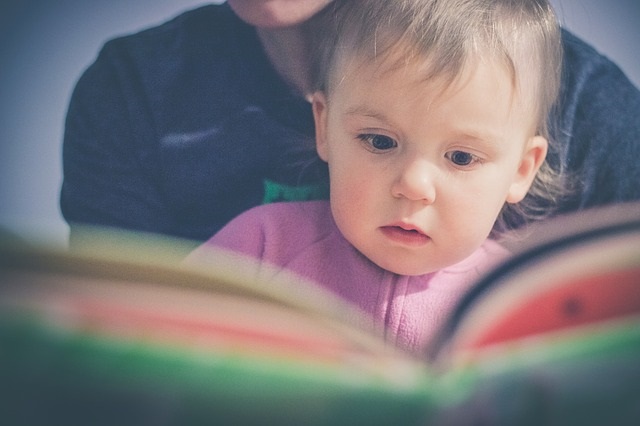 Afternoon Play Learning
After lunch we read the Bible story, sing the Bible song, and then head to the bath tub where we do the Creation Day fingerplay.
After bath time, she takes a nap. When she wakes up, we cover the poem and then it's free play until dinner. If she gets out of control she has 'free draw' on her dry erase board with Dry Erase Crayons using her color of the week or more play dough time.
After dinner, Daddy reads her the book of the week and then it's family time.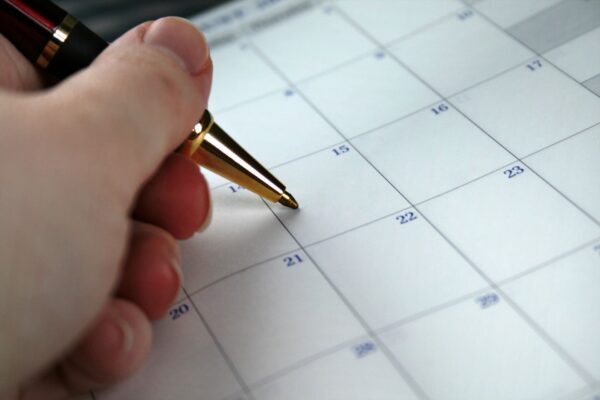 Intentional Learning Through Play
Wow! Do you see how the learning flows with the day? There is never a moment that the child is forced to learn or placed into a drill-and-kill setting.
The adult wins because the day is filled intentional learning. The child wins because the day is filled with play and fun.

Thank you, Rachel, for sharing this with us! You have grasped the ABCJLM concept very well.
Read more:
– Incorporate Learning into the Day
– Making Learning Part of the Day
– What are Teachable Moments and How Do You Use Them?
---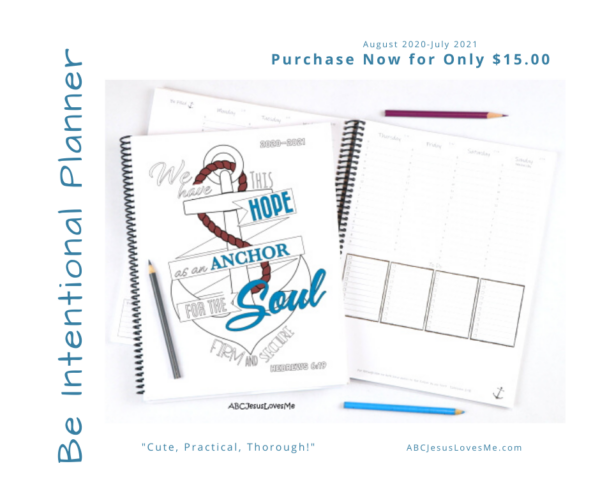 Do you find yourself getting to the end of the day and missing out on multiple opportunities to be intentional? Make the learning part of your day with the Be Intentional Planner! You will love this thorough, cute, $15.00 planner.