Lies about who they are, what they should look like, and how they should act inundate young girls. It has never been more important to lead these girls to the truths God says about them.
This is why I am so thankful for authors like Lynn Cowell who are doing just that.
BRAVE BEAUTY
Sweet Pea (age 14) and I love Lynn Cowell's Brave Beauty devo so much that we have given it as gifts. Answering questions of "What's Ahead? Where Do I Fit In? What am I Good at?," this devo helps a young girl discover what God has to say about each topic.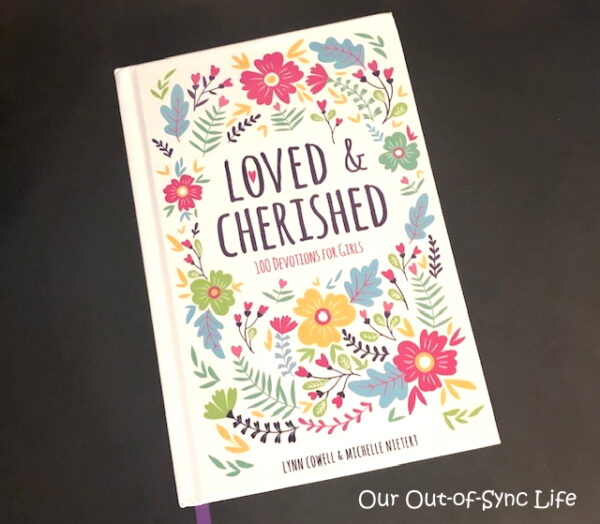 Love and Cherished: 100 Devotions for Girls
In September Lynn teamed up with counselor Michelle Nietert to release a second book for girls ages 8-12. And it is fantastic!
"Am I loved? Am I valuable? Am I smart? The questions can go on for as long as a girl's imagination and self-image allow. A girl needs to know that she is enough because of God's love."
Lead your daughter, granddaughter, niece, or friend to these truths through Loved and Cherished*.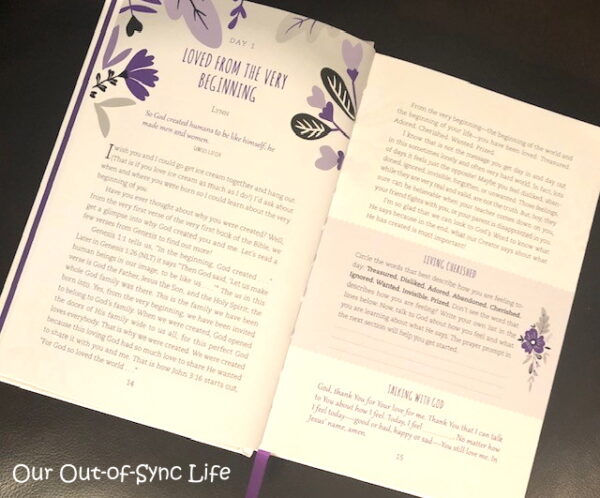 Each of the 100 devos includes a verse, reading, activity with journaling space, and a prayer.
What sets this book apart is the conversational way that the authors have written the passages. It is like a mentor talking to a young girl, which will resonate with the reader. In addition to this, the powerful questions for journaling and thinking provide opportunity for deep evaluation.
These two books reside on my daughter's nightstand and will continue to be gifts to the elementary to early teen girls in my life. Yes, they are that good!
Click to Discover More Quality Books for Elementary to Pre-Teen Girls
---

And for gifts for the older girls in your life, fill their year with truths of who they are in Christ with the Be Intentional Planner.
You will love the updated practical layout, weekly life-giving Bible verses, and daily reminder from the coloring-page cover – He remains faithful. For a limited supply, the large and small sizes include December 2020. Don't wait to grab your copy and several more for friends!
*Thank you to Zonderkidz for allowing me to review Loved and Cherished in exchange for an honest review.