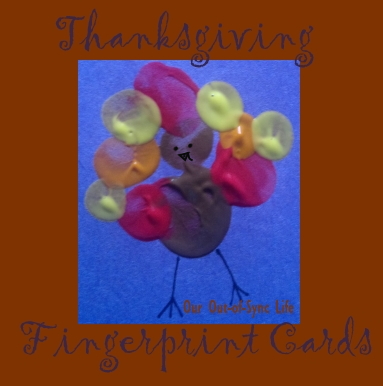 Our ABCJesusLovesMe family is one creative bunch! I love seeing the ideas shared in our Facebook Groups.
A few years ago Olga shared this adorable Thanksgiving Fingerprint Turkey Card. Our group members went wild with possibilities.
I caught up with Olga and asked if I could share the idea with you. She explained that the idea was a marriage of a Valentine's Day Cards and a turkey fingerprint craft she found online. Not only did she share the directions, she passed along several pictures to help with the process!
Supplies
Card Template (larger size)
Scissors
Tempera Paint – Red, Orange, Yellow, Brown Paint (Washable is best, but not required.)
Marker
Sticker or Tape
Card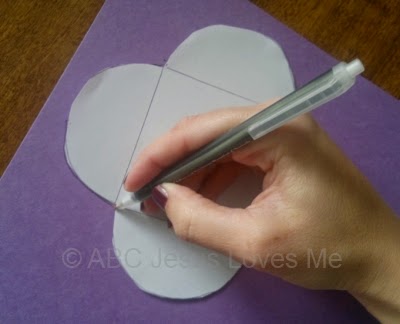 1. Print and cut out the large template from Enchanted Learning. Lay the template on construction paper and trace around. This is a wonderful opportunity for children to practice using scissors.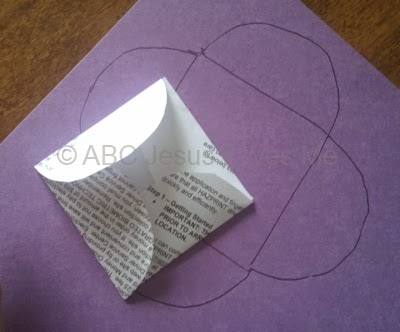 I love how she prints the template on recycled paper. A girl after my own heart.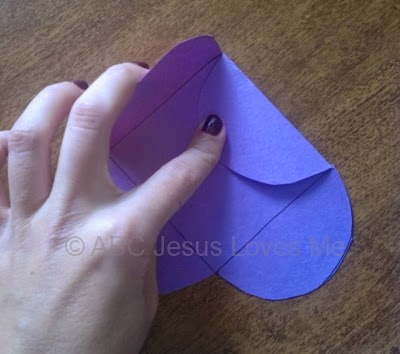 2. Fold the semicircles to form a square. If needed, draw straight lines between the corners to make it easier to fold a straight line.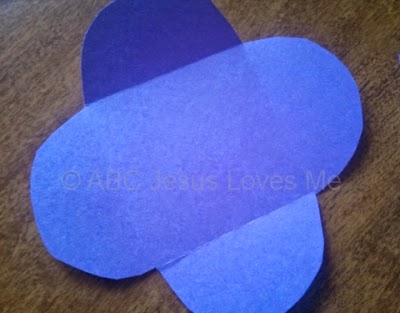 When opened, these lines will divide the card into five sections: middle square and four semicircles.
Fingerprints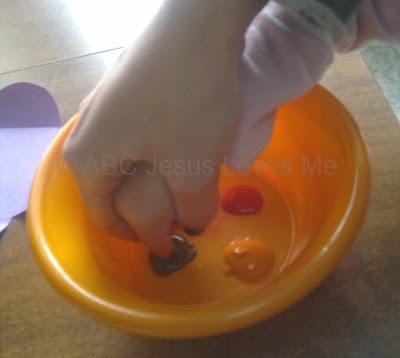 3. Now it's time for the fun part! Squirt a dab of red, orange, yellow, and brown tempera paint on a disposal plate or bowl. Notice very little paint is used.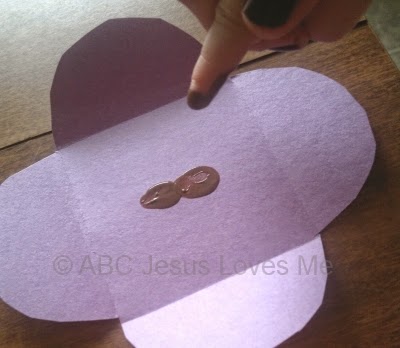 4. Assist the child is stamping two vertical fingerprints in the center square to form the turkey's body.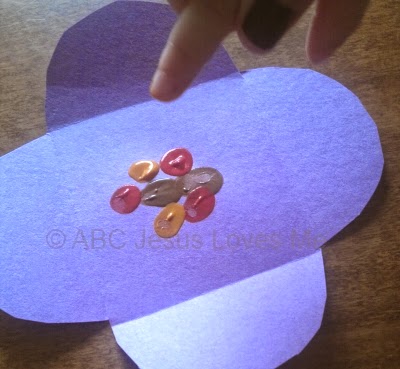 5. Washing the child's finger between paint colors, add feathers using three red, two yellow, and two orange fingerprints. Add more or less according to your liking.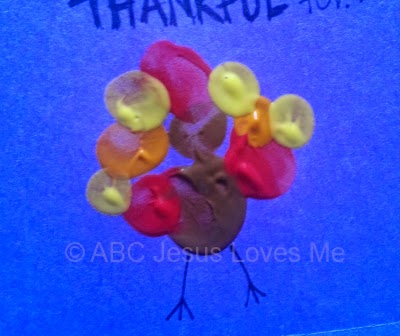 Isn't he cute! I love the personal touch that the fingerprints add to this card.
Finishing Touches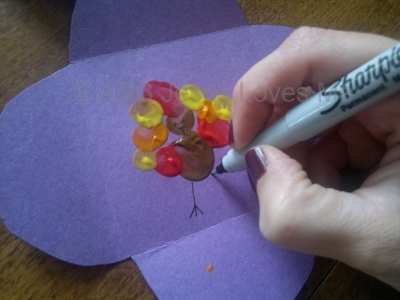 6. Once dry add feet, eyes, beak and a gobbler to the turkey. You could also add googly eyes.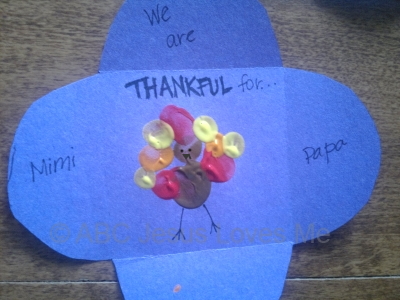 7. In the top semicircle and above the turkey, write "We are thankful for…".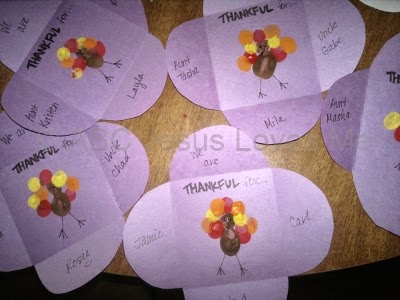 8. Write the name of the recipients or other things for which you are thankful in side and bottom semicircles.
9. Finish by folding the semicircles, one at a time, over the turkey. On the final semicircle, gently push one edge under the first semicircle. Seal with a sticker or tape.
And there you have it. A precious card made with love.

Create the same turkey on name place cards, on a small paper plate, or any other Thanksgiving craft. Thank you Olga for sharing it with us!
---
Personalized Christian Journal
I love personalizing Bible verses for my children by inserting their name into the truths of God's Word. Christian Journals Direct creates personalized journals doing just this. Each pageset of the journal contains a verse with a chosen name inserted in the verse. There are over 300 covers to choose from to surround the lined-pages. The paper is very thick minimizing any concern of bleeding.
"Heidi, for I know the plans I have for you…plans to prosper you and not to harm you, plans to give you hope and a future." Jeremiah 29:11
Click to enter to win a free journal.

Thank you to FrontGateMedia for this review opportunity. I received a journal in exchange for my honest review.