Happy November! The month set aside to develop a heart of gratitude in your family. Because I know that time is precious, I want to provide you with six simple, no-fuss ideas to teach gratitude.
Thanksgiving Song
I love this simple idea because it requires no prep or supplies. Begin each meal with this Thanksgiving song based on the tune of "Where is Thumbkin?". Or, use this song in the car, before bedtime, or during family devotions time. Allow each person to take turns filling in the blank.
Thank you Father
Thank you Father
For this ___________ (day, food…etc)
And your many blessings
And your many blessings
A-men, A-men
Click for more Thanksgiving songs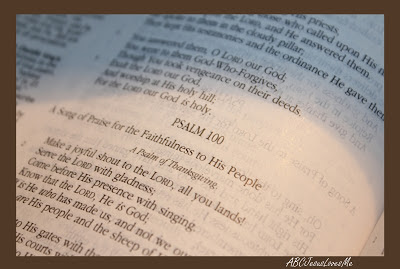 SCRIPTURES OF THANKS
Each day read a scripture of thanksgiving with your family. Click for a list for verses and free coloring printables.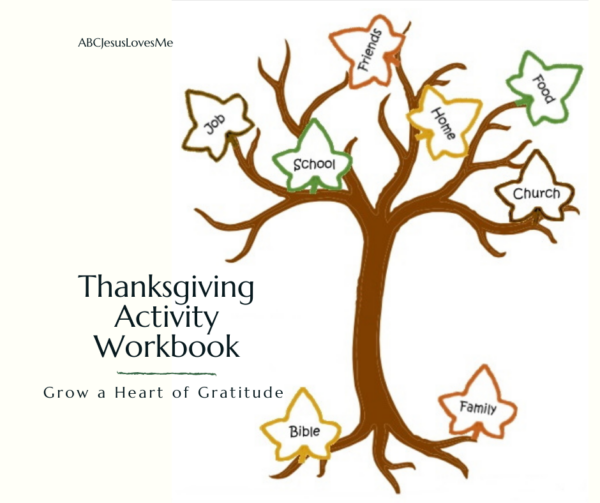 Thanksgiving Activity Workbook
Speaking of thanksgiving Scripture, Psalm 100 is a short chapter to memorize as a family during November. To assist in the process is the Thanksgiving Activity Workbook which includes crafts, songs, and activities centered around the verses. Also included is a tree and leaves printable to create your own Thanksgiving Tree. This workbook is FREE for active family blog subscribers or may be ordered here.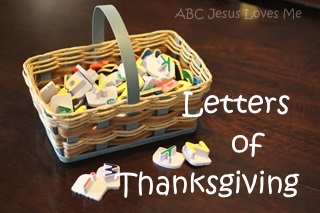 Journal of Blessings
Journal a list of blessings to create a Thanksgiving tree, paper chain, or Turkey of Praise. Or, simply build a verbal list of God's blessings using corn or a bowl of names. This year my family is writing blessings on paper leaves to create leaf garland.
Click for Giving Thanks Ideas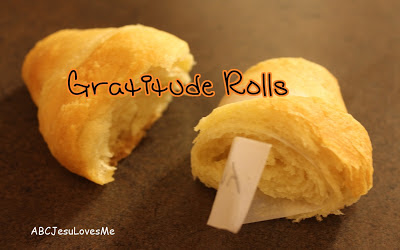 Thanksgiving Recipes
My favorite Thanksgiving food is the Gratitude Roll. Hiding blessings in a crescent roll has become a fun and meaningful tradition for our family.
Click for more Thanksgiving Recipes.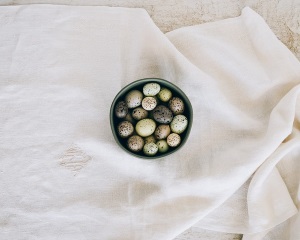 Thanksgiving Activities and Crafts
Creating a Thanksgiving Table Cloth is an activity that our family will begin this year. Using the same table cloth each year and permanent fabric markers, we will each write or draw something we are thankful for. I am excited to bring the table cloth out year after year to see the blessings written down.
Click for more Thanksgiving Activities and Crafts
Give Thanks
Be joyful always;
pray continually;
give thanks in all circumstances,
for this is God's will for you in Christ Jesus.

I Thessalonians 5:16-18
When thanksgiving becomes a way of life through activities such as these our entire lives will be changed. Which tradition will you begin in your family?
---

This weekend I filled out my 2021 Be Intentional Planner. Have you?
You will love the updated practical layout, weekly life-giving Bible verses, and daily reminder from the coloring-page cover – He remains faithful. For a limited supply, the large and small sizes include December 2020. Don't wait to grab your copy and several more for friends!