Recently I had a conversation with a youth group leader about the parents' role in biblically training their children. He explained that until the COVID crisis parents were able to hide behind church and other "Christian" activities.
Social distancing and COVID restrictions removed these resources and thus exposed how little parents in the 21st century are actually owning the responsibility to provide their children with a biblical foundation. I asked him why, to which he provided me four reasons.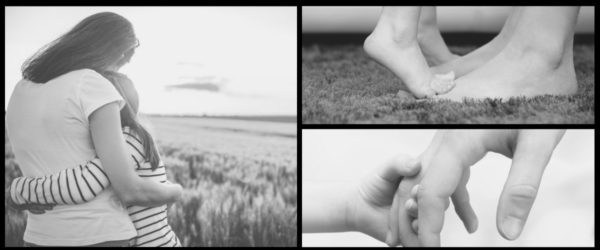 1) Laziness
Ouch…
Preschoolers are busyness and it takes a lot of time and physical energy to be intentional with them. But in many ways, it takes more time and consistent emotional energy to be intentional with a teen. This means that choices must be made on how time is spent.
Being intentional to teach a child or teen about God requires the parent to set aside his or her agenda to focus on what the child needs to hear and experience.
Note: We are not advocating ignoring your own soul care. There is a difference between setting aside a person's needs and wants.
2) Feelings of Inadequacy
It's easy to tell a child facts about the Bible, but what about when the questions get hard? Sadly, many parents are afraid of the potentially hard questions, so they push their children to others (church leaders, teachers, camp counselors) to show their children the way. In the process, they are missing out on a beautiful opportunity to be honest with their child and together dig for an answer.
3) Not Loving Jesus Enough
Ouch, again…
As a youth leader, he sees parents who want their children to be good "Christians" because it is the moral, right thing to do. But adults must realize Jesus' love for them enough to make Him their full focus. Or in other words, owning your child's spiritual growth requires first taking responsibility of your own. Accepting this responsibility requires adults to face what truly is their idol – not God.
4) Fear
He sees many parents base their parental decisions on fear. Instead of teaching their children how to face temptation, they keep them from temptation. Instead of teaching their child how God can help them turn from sin, they try to shelter their children from all the bad. Fear keeps a parent from owning the spiritual legacy of their child.
Are You Courageous?
This weekend my family and I had the opportunity to watch the special-edition, rerelease of the Kendrick Brother's movie Courageous. In the storyline I saw the four reasons mentioned above woven into the lives of five dads. Each character battled a mixture of laziness, feelings of inadequacy, lacking a true love for Jesus, and fear until they were faced with the following questions.
Who will guide your family?
Who will teach your son or daughter to follow Christ?
Who will accept the responsibility of providing and protecting your family?
Who will ask God to break the chain of destructive patterns in your family's history?
Who will pray for, and bless your children to boldly pursue whatever God calls them to do?
Five questions which I believe if pressed down form one: Who is owning the spiritual legacy of your child? I pray you and I will stand boldly and say, "I am" for if we don't, the world will.
Read the follow up post: Is Selfishness Driving Your Parenting?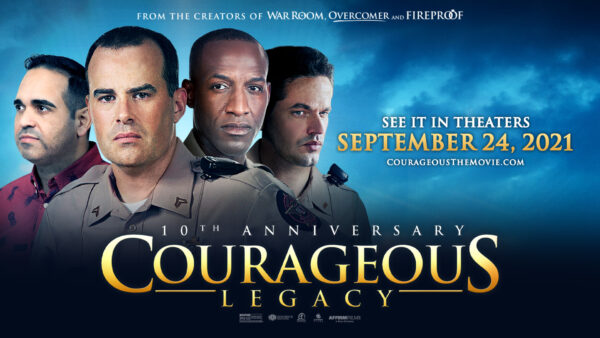 Giveaway:
If you haven't watched Courageous, I invite you to take the time. While geared toward fathers, this movie encourages all of us to take ownership in and leave a spiritual legacy for our children. If you have seen Courageous, you will love the new ending in Courageous Legacy. Buy tickets here or learn more on the Courageous website.
Enter to win 2 tickets to the 10th Anniversary Courageous Legacy – with a brand-new ending!!
Click the image or link below to enter to win tickets via Fandango for the opening weekend showing, September 24th. This giveaway will end Friday, September 24th @ 11:00 a.m (CST).  Don't wait to enter! The winner will be announced on this blog, so be sure to come back and see if you have won!

Many thanks to Sony Pictures for providing this product/product information for review. Opinions are 100% my own and NOT influenced by monetary compensation. I did receive the product in exchange for this review and post.