Last week's post on owning the spiritual legacy of our children hit home with many of you. I loved reading your emails sharing your thoughts and honest struggles. But you aren't alone. God's getting my attention on this subject too!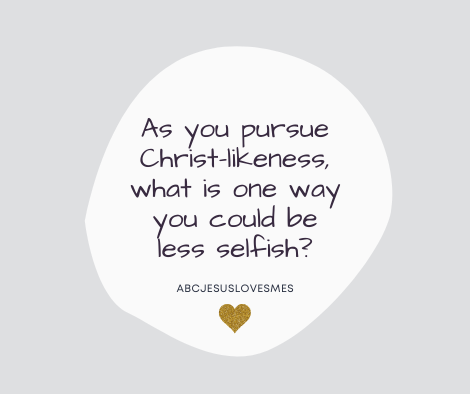 The Question
The question above was a theme of a high school's, Fellowship of Christian Athlete's morning meeting. A friend shared it on social media and I was struck by how applicable this is to ALL believers, not just teenagers.
Mediating on the word "selfish," the Holy Spirit brought to mind the discussion with a youth group leader that was shared last week about leaving a spiritual legacy for our children. And as I further thought about the top four reasons that parents struggle to take responsibility for their child's spiritual legacy, it became clear that they all shared the same root issue – selfishness.
Laziness is selfishness with my time.

Feelings of Inadequacy is selfishness with my efforts and not wanting to put in the work is takes to be adequate.

Not Loving Jesus Enough is selfishness as I think life revolves around me and not Jesus.

Fear is selfishness to not get to the heart of the issue that is holding me back.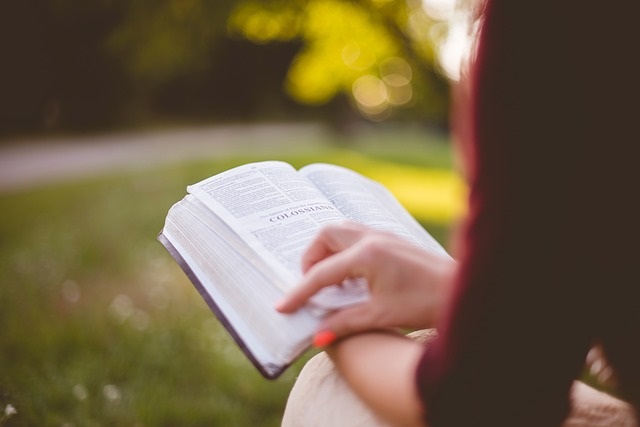 What Does the Bible Say about Selfishness?
This led me on a word search to see what the Bible says about selfishness.
"Do nothing out of selfish ambition or vain conceit. Rather, in humility value others above yourselves." Philippians 2:3 NIV
"No one should seek their own good, but the good of others." I Corinthians 10:24 NIV
The next two verses got personal.
"Love is patient, love is kind. It does not envy, it does not boast, it is not proud. It does not dishonor others, it is not self-seeking, it is not easily angered, it keeps no record of wrongs. Love does not delight in evil but rejoices with the truth. It always protects, always trusts, always hopes, always perseveres. Love never fails." I Corinthians 13:4-8a NIV
"For wherever there is jealousy and selfish ambition, there you will find disorder and evil of every kind." James 3:16 NLT
The Truth
These words are heavy. They are strong. They are convicting.
From these verses and the blog post from last week, I understand that if I am not actively leaving a spiritual legacy with my children the root cause is selfishness. I either love my children enough to "impress" on them to "love the God Love the Lord their God with all their hearts and with all their souls and with all their strength" (Deuteronomy 6:4-9) or I will be selfish causing "disorder and evil."
Ouch…
The truth is that I am either actively leading my children spiritually or someone else is leading them – and most likely not in a spiritual manner.
The Excuses of Selfishness
And the excuses fill my mind, followed by the Holy Spirit's gentle voice.
But, I'm exhausted. Say no to the good so you have time for the best.
I'm trying, but getting no where. Laying a solid foundation takes times.

I need to take care of myself. Yes, soul care is important to, but I'm not asking you to neglect yourself or ignore your needs. Listen to me and you will know the difference between your needs and selfish desires.

I'm not qualified. Spend time with me, learn to listen, and I will lead you.
Every excuse replaced with loving Truth.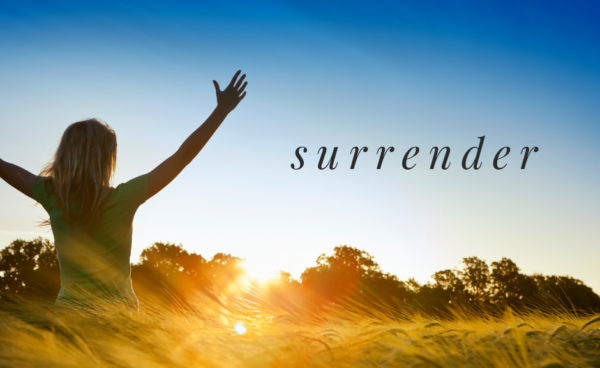 So it's time to decide.
Excuses or Truth.
Selfishness or surrender.
It's time to stand and fight for the hearts of my children. Who's with me?
---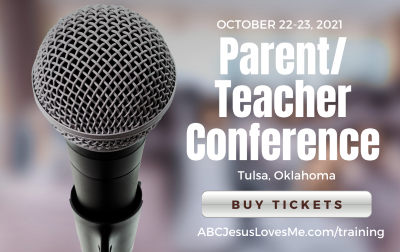 Discover how to teach your children about the Bible at the next ABCJesusLovesMe Parent/Teach Conference in Tulsa, Oklahoma. Spend two days in October gleaning ideas that you can immediately implement into your home or classroom. Learn more and order tickets.