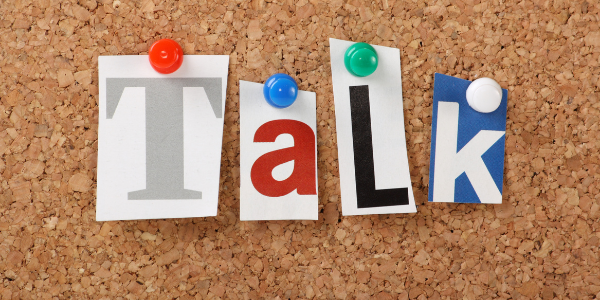 Getting children to talk about their days isn't always easy.
When I ask my teen children to tell me what's going on in their life, sometimes the response is "Nothing," or "I don't know." Yet when they were younger, my role was much like a cruise director – I had to steer the conversation and keep their little minds on track.
So when Heidi introduced me to a fun and simple way to engage the whole family in conversation you can imagine how excited I was to jump in and give it a try!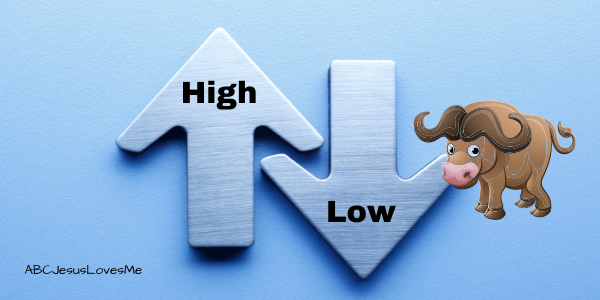 High-Low-Buffalo Conversation
They call it "High-Low-Buffalo." Unsure where the title originated, in essence this "game" offers easy on-ramps to conversations. Each person tells a "high" from the day. This might be something as simple as a good grade, a fun treat, helping a friend, wearing a favorite t-shirt, a positive work encounter, being greeted by the family when you got home from work – you get the idea.
Then everyone shares a "low," something not so great about the day.
Finally comes the "buffalo" which is a random thing about the day.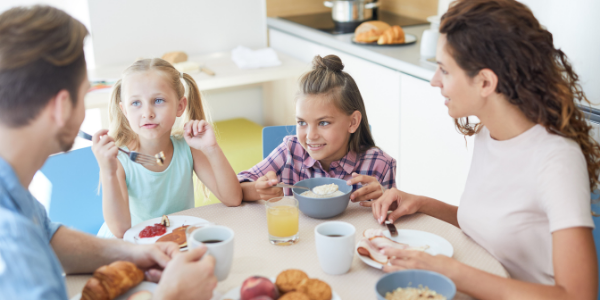 High-Low-Buffalo Opportunities
To see how this works, we invite you to listen to the podcast episode, High-Low-Buffalo, where Heidi and I shared our highs, lows, and random "buffalos" of the week. As we talked about each category, the conversation naturally prompted us to ask one another questions and allowed us to learn more about one another's hearts and struggles.
The best thing about this concept is that regardless of age, anyone can participate. You might need to prompt or help younger kids, but with some repetition you'll find children eagerly anticipate sharing some part of their day. And for the teens in your life, providing an easy, non-threatening way to engage in conversation with you can be just what they need to share what's going on in their lives.
Plus, the simplicity of the activity makes it fun to do with other families or friends. You could even use this as an icebreaker in your Bible study or church group.
So if you're looking for a way to get the conversation going around the dinner table tonight, give High-Low-Buffalo a try! We'd love to hear how it goes. To get started, share one of your High-Low-Buffalo's in the comments or on the Parenting to Impress Facebook Group.
Listen to Episode #8: Having Fun with the High, Low, Buffalo Conversation Starter…
Read More: