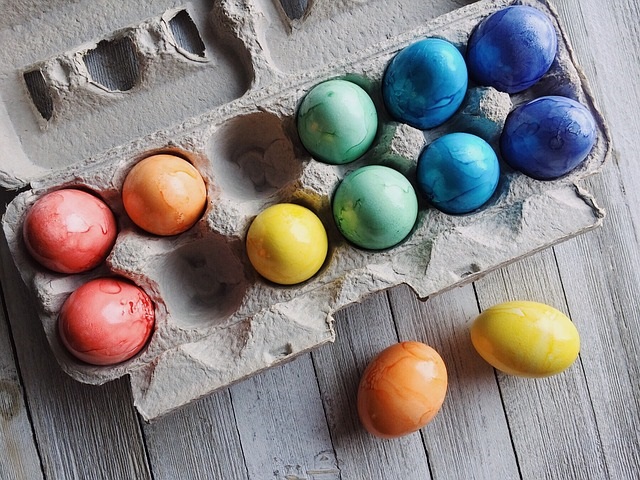 Easter – April 17th this year – is a pretty big deal at ABCJesusLovesMe and on this blog. And for good reason! It's the holiday that we celebrate the death, burial, and resurrection of our Savior.
But Easter can be a tough holiday to explain to children. Between the Easter bunny, baskets, and loads of candy, the true meaning can be easily lost.
But don't worry. I've compiled a plethora of meaningful ideas to use the next four weeks to help you lay a foundation of truth for your entire family. Here are a few of my favorites!
Telling the Easter Story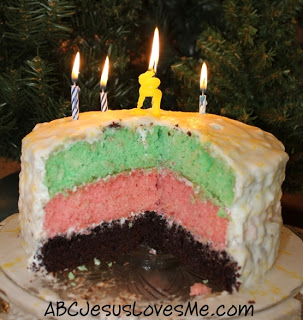 The story of Easter can beautifully be told using colors – which children understand! Similar to the Wordless Book, use jellybeans, a basket of eggs, or make a cake to explain the Good News of the Gospel.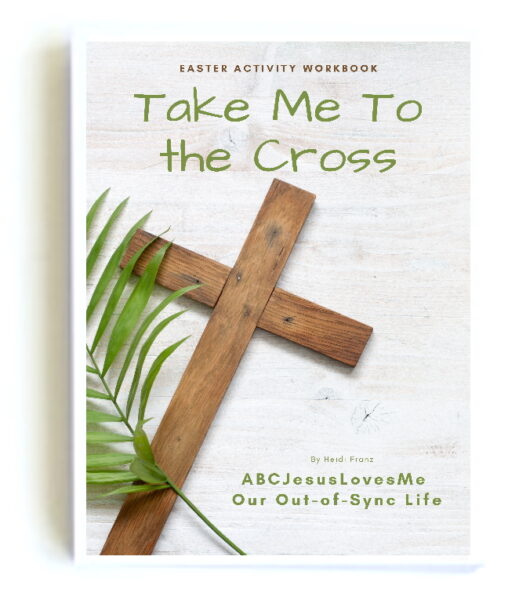 The Easter Activity Workbook is a very popular, seven-lesson countdown to Jesus' resurrection. The activities will point your children to the cross and help them in understanding the salvation that comes from it. Seasonally available for free to all family blog subscribers in the ABCJesusLovesMe Resource Library or available to purchase for all use.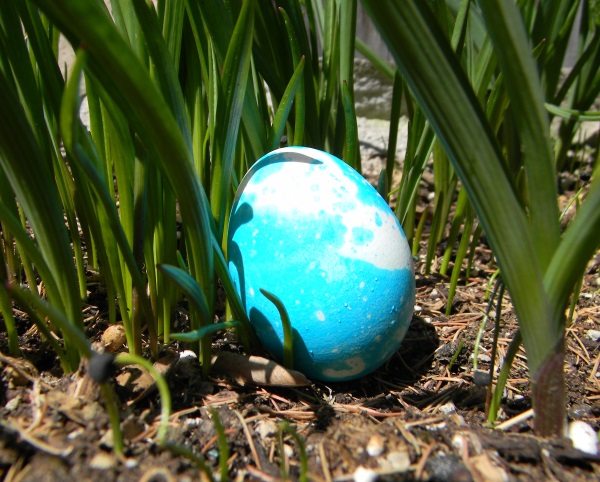 Easter Treasure Hunt – This is the activity that we will be doing Easter Sunday with our kiddos to take them through the Easter story. Even as teens and pre-teens, they love this tradition. Two versions are available specifically for preschool and elementary-aged children. This printable is seasonally available for free for all family blog subscribers or may be purchased for all use.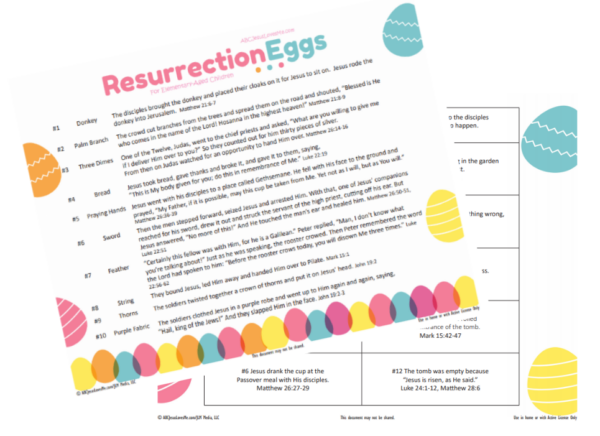 Resurrection Eggs – The idea behind Resurrection Eggs is that the items (symbols or trinkets) in the eggs help tell the story of Jesus' last days on earth, His death, and His resurrection. The activity can be used as a countdown to Easter or as a standalone activity to do all in one sitting. These printables are seasonally available for free for all family blog subscribers or may be purchased for all use.
Easter Crafts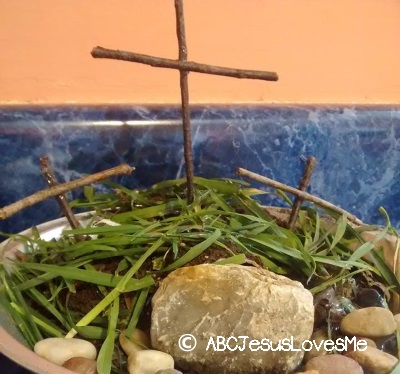 You could do a craft every day and never do all of the Easter crafts available on the internet. Instead of getting overwhelmed, I encourage you to choose a craft that will supplement the part of Easter what you want your child to understand. Remember to choose one that is age appropriate. Beyond the Easter ideas shared on the ABCJesusLovesMe website, discover more Easter ideas among the ones I have pinned on Pinterest.
Easter Recipes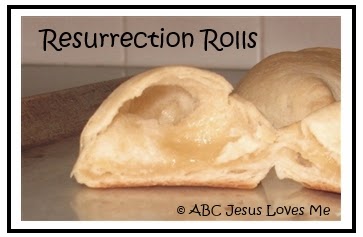 Our children love to help in the kitchen and there are several wonderful recipes just for Easter: Hot Cross Buns, Easter Story Cookies, or Bird Nest Cookies to name a few. Several of these recipes are extremely kid-friendly. But I can't encourage you enough to grab the simple ingredients to make Resurrection Rolls.
For Elementary-aged Children and Up
Buck Denver Asks: What's in the Bible? Volume Ten – Jesus is the Good News! This DVD explains the Easter story better than I have ever seen. See a free excerpt here. Purchase or view with a Minno or RightNow Media streaming subscription.
Pure Flix has a collection of Easter movies as well. If you are unfamiliar with Pure Flix, it is a video streaming service providing wholesome videos for the entire family. Our family has enjoyed such movies as The Chosen, Lion of Judah, and the Veggie Tales Easter videos to help us better understand the truth of the Easter holiday and the significance of Jesus' sacrifice. Enter to win a free subscription below.
Lay a Foundation
It may feel that Easter is above the understanding of children. Even as an adult, I don't grasp the magnitude of what the cross and empty grave actually mean to me. But it is with a child-like faith that God asks us to come to Him (Mark 10:13-16). These activities are simply laying a foundation of faith and "impressing" Jesus on the kiddos in our lives, which is what ABCJesusLovesMe and this blog is all about.
More Easter ideas available on the ABCJLM website – ABCJesusLovesMe.com/ideas/easter
---

GIVEAWAY: ENTER TO WIN!
Just in time for Easter, click the rectangular image or link below to enter to win a 3-month subscription to Pure Flix ($23.97 value). This giveaway ends on Monday, March 28th @ 9:00 a.m (CST). Don't wait to enter! The winner will be announced on this blog, so be sure to come back and see if you have won.

Or click – www.ABCJesusLovesMe.com/enter/
One entry per household, US residents only. Click to read our Giveaway Rules.
Many thanks to Pure Flix for providing a sample of the product for this review. Opinions are
100% my own.