How many times in your parenting or teaching journey have you felt like you couldn't parent or teach one moment longer? You count down the minutes until bedtime or parent-pickup time.
Man, I have. More than once I've wondered where my strength to take one more step would come from.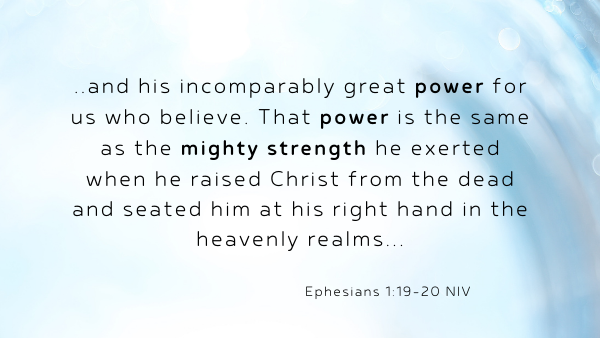 I Can, Because He Did
This weekend God reminded me in several unmistakable ways that with His strength, I can do "this." 
I can parent and teach, lead the ABCJesusLovesMe ministry, and be the friend God desires me to be. I can be the helpmate my husband needs, take care of my body and health, and make wise decisions. I can live in hope (Jeremiah 29:11) and not fear (2 Timothy 1:7). My relationship with Christ can grow, flourish… Really?
Yes! Because these are all desires God has for me. I know that if it is God's will for me, He will give me the strength to do it.
And, according to Ephesians 1:19-20, the same power that raised Christ from the dead is in me, as a believer. The same power that raised Christ from the dead is in you!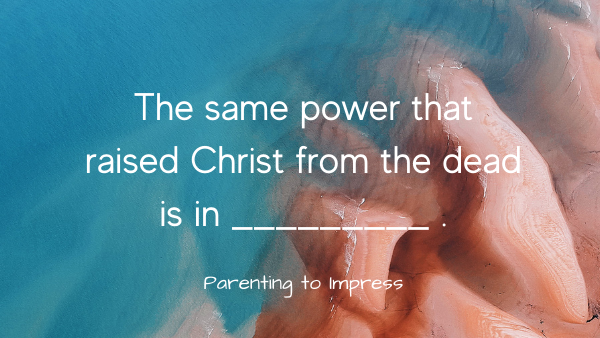 Same Power
Say that last sentence again, out loud, but this time insert your name.
The same power that raised Christ from the dead is in ______.
I don't know what tomorrow holds for you.
I don't know what fears and frustrations you are battling.
I don't know the lies you are battling in your mind.
But if the tasks at hand are God's will for your life, He will provide the power and mighty strength needed (Philippines 4:13).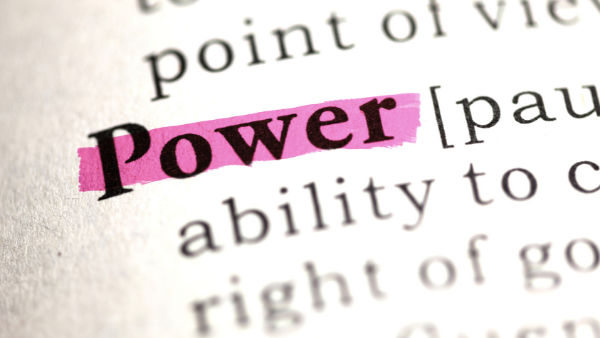 Need Power?
Have a child or student who is disobeying or unloving? If you plug into His strength, God will give you the strength to remain calm and use your toolbox of parenting/teaching ideas.
Feel like you don't have the smarts to read the Bible? The Holy Spirit will reveal what He has for you if you just begin. (There are so many free resources on this blog to begin a daily quiet time!)
Think that you couldn't possibly be respectful to your husband because of the unkind words he said last night? God provides the Fruit of the Spirit (Galatians 5:22-23) to tap into. They are already in you!
Believe being intentional with your children or students may be a waste of time because you aren't seeing progress? The Holy Spirit will give you strength for the parenting and teaching marathon, and provide little glimpses of growth if you ask.
If you are a born-again Christian, the same power that raised Christ from the dead is within you allowing you to say, "Yes, I can!"
---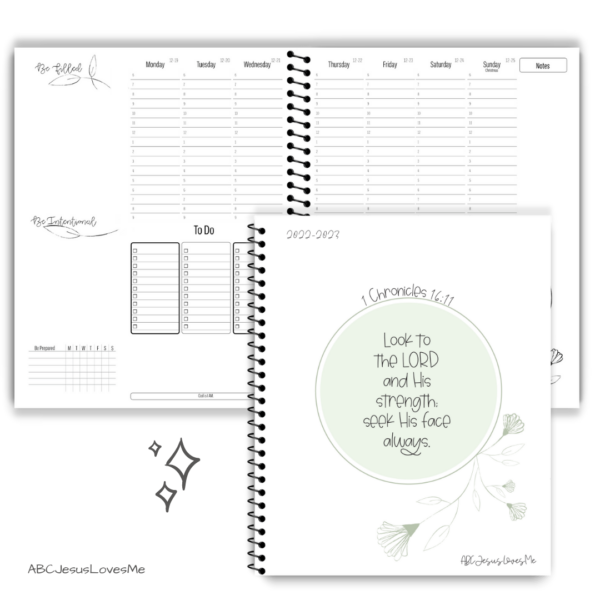 The Mid-Year Be Intentional Planner is now available to order! Available in the large size, use this spiral-bound book to guide you from June 2022 – June 2023. Only $15 to help you "look to the Lord and His strength," as you "seek His face" these next few months (I Chronicles 16:11). Order now!