Wow! This Parenting to Impress Podcast series with youth pastor, Scott Jones, and the corresponding blogposts have just been so encouraging to me! I hope you've been able to join the conversation and have been prompted to think about the attributes of a God-focused family. My husband and I have been processing through these ideas, prayerfully thinking about how to steer our family onto paths that lead to a more God-centered life. (If you haven't listened, tap to hear Part 1 and Part 2.)
To begin the final episode of the series, Heidi asked the question, "How many of the big issues that children are facing are actually caused by the choices their parents are making?" Scott believes it is more than we realize. Here are the three areas he sees this playing out. And one answer to turn things around.
▼ Jump to Listen to Episode #20: Characteristics of a God-Centered Family, Part 3? ▼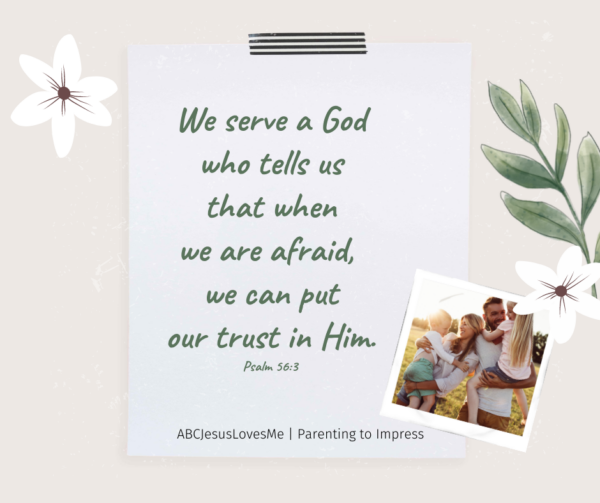 Fear
How are parents making it more difficult for their kids? First, they are parenting out of fear. It's an easy trap to fall into. There are so many things that can pull our kids away from God, into sin, and quite frankly, into very dangerous paths. But we serve a God who tells us that when we are afraid, we can put our trust in Him (Psalm 56:3). Even when the future is concerning, we can model faithfulness and trust for our kids because God does not give us a spirit of fear (2 Timothy 1:7).
When you find that you are parenting from a place of fear, honestly share this with your children. Then invite them to pray with you as you confess this fear before the Lord. This gives your kids the chance to see you as their brother or sister in Christ, instead of just mom or dad. It also offers a tangible example of how to turn to God in times of fear and anxiety.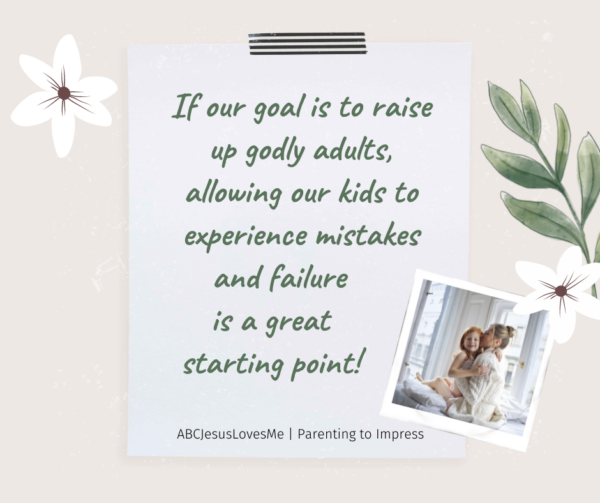 Failure
If fear is a common pitfall in parenting, I would venture to add that being afraid to let our kids fail is a close second. Sadly, our culture celebrates success only. We easily forget that behind every success is a million failures. And it is those failures that spurs the person to work harder.
It is so tempting to micromanage our children to remove all failures. (This is labelled as helicopter or lawnmowing parenting.) It is the thought that it will produce a happier child when in reality it produces a child who struggles to see his need of a Savior. It is when a person comes to the end of her own strength, that she can meet the Lord.
In failure, God reminds us that we are not valued in His kingdom because of our success or achievement. Instead, our worth in Him is found only in His grace. If our goal is to raise up godly adults, experiencing mistakes and failure is a great starting point!
One more point about failure that might step on some toes. When we parent in a way that tries to protect our kids from anything bad or scary and limits all failure, we need to evaluate what is driving our fear. In other words, have I become so wrapped up in my role as mom or dad that I fear any encounter with something "bad" or any failure will reflect poorly on me?
Yikes! I've had to ask myself this question time and again. That flip flop feeling in my stomach because my child made a sinful decision is sometimes fueled by worry that it will reflect poorly on my parenting. I mean, what will others think?
When the Holy Spirit makes us aware that we've done this is the best time to go to God in prayer and ask for His forgiveness. He is so good to offer it to us time and again!
Read more…Are You an Overprotective Parent?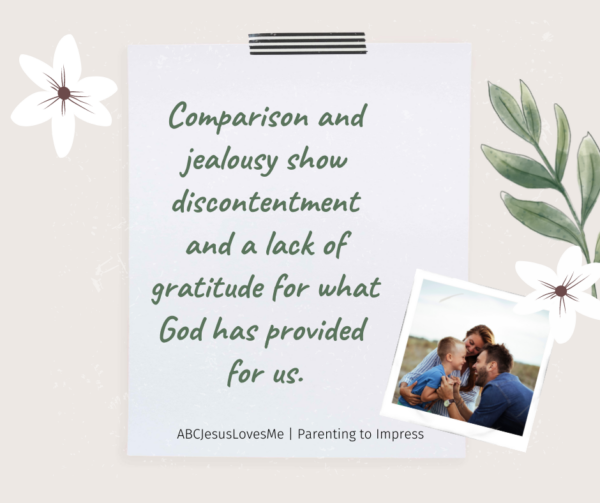 Comparison & Jealousy
Finally, Scott reminded Heidi and me that comparison and jealousy are just as prevalent in Christian youth groups as in schools and elsewhere. Parents need to step into those ongoing conversations and walk with our kids as they sort out those emotions.
On the surface, comparison and jealousy show discontentment and a lack of gratitude for what God has provided for us. On a deeper level, these two emotions can erode unity.
But this isn't just an emotion children face! When we are constantly looking around to see what everyone else has or gets to do, we let bitterness take root and a wall goes up between us. It's impossible to obey Jesus' command to love God and love others (Matthew 22:37-39) when all we can think about is how unfair God is.
Kids need to hear from their parents that they too struggle with these emotions. But they also need to know how to move beyond them. Tell your child that when you are jealous, it's an opportunity to turn to God in thankfulness. Ask the Holy Spirit to remind you of all the ways God has provided for you, both tangible and spiritual. Model a personal quiet time with the Lord where you are able to pray and read the Bible, so that you can hear from Him. And don't shy away from asking pointed questions about these situations.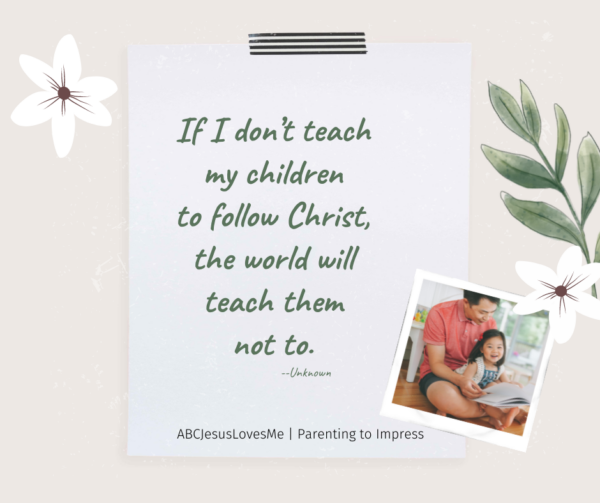 Time
Maybe you've noticed by now that everything that Heidi, Scott, and I talked about require one thing…time.
I said before this podcast series was a gut-check for me. I had become lazy in my parenting. I'd set cruise control and was just moving right on down the road. But our family has taken some huge hits in the past few months.
God, in His loving-kindness, grabbed us by the shoulders and got our attention. 1 Peter 5:8 tells us to "Be alert and of sober mind. Your enemy the devil prowls around like a roaring lion looking for someone to devour." As a mom of tweens and teens, I must be saturating myself with scripture, spending time in prayer, and investing my time and energy into pursuing the hearts and minds of my kids. If I'm not, the world surely will step in and take over. But I can do this with confidence and courage, not in myself, but in Christ! This is time well spent.
#20 Characteristics OF A GOD-CENTERED FAMILY, PART 3
Giveaway Winner: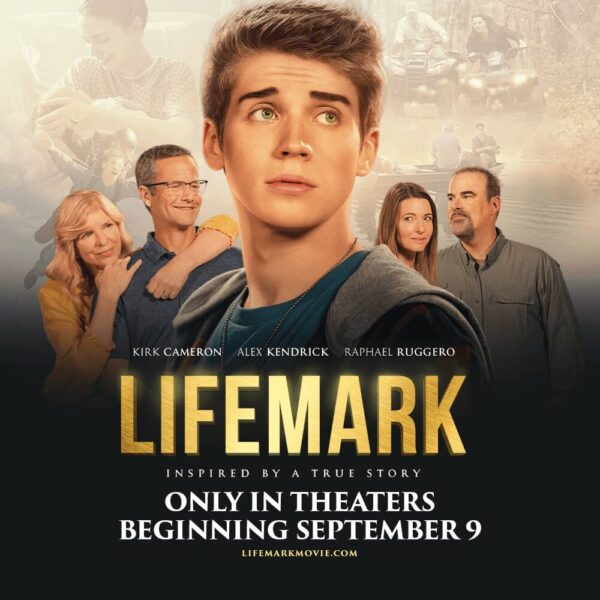 The randomly chosen winner of the $10 Amazon gift card for the promotion of the new movie Lifemark is:
Entry #31 – Alissa O. (email Alissao….@….com)
Thank you to everyone who entered and thank you to WTA Media and Lifemark for providing this fun giveaway.