The research is unanimous – children should be read to and read to often. But (sadly) not all books are created equal. Quality books build imagination, a love for reading, curiosity, vocabulary, and pragmatics. The rest…well…don't do these things.
Because I know the frustration of wading through a sea of books to find the best, I have once again done the work for you by creating age-appropriate lists of the best-of-the-best, must-read books for your children, students, and grandchildren. Also, below you'll find tips to get the most out reading time.
BTW I encourage you to share these book lists with grandparents and family for Christmas and birthdays to build a quality home library (and cut down on the accumulation of stuffed animals and noisy toys).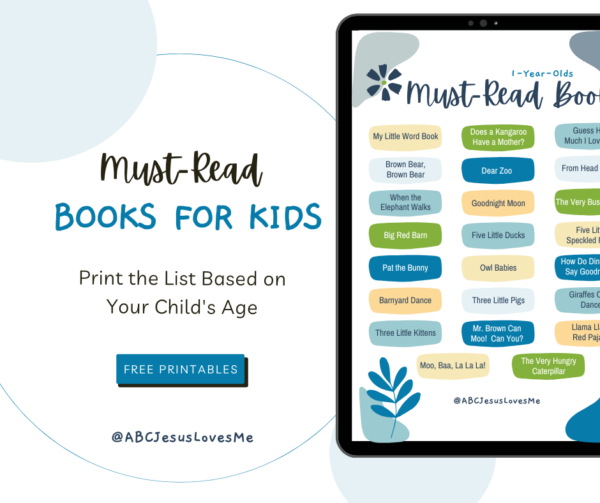 Must-Read Books for BIRTH TO 2 YEARS OF AGE
During these formative years it is important to introduce a child to a plethora of quality books. Provide a basket of books to read before nap and at bedtime. With time you will find the child bringing you books to read throughout the day as well. Reading a book over and over expands the child's vocabulary and helps the child "read" through the illustrations. Be sure to ask the child to point to specific items in the illustrations and recall the rhyming words. This is a great time to begin building a home library. Down the road, the child will pull them off the shelf to read on his or her own.
Read more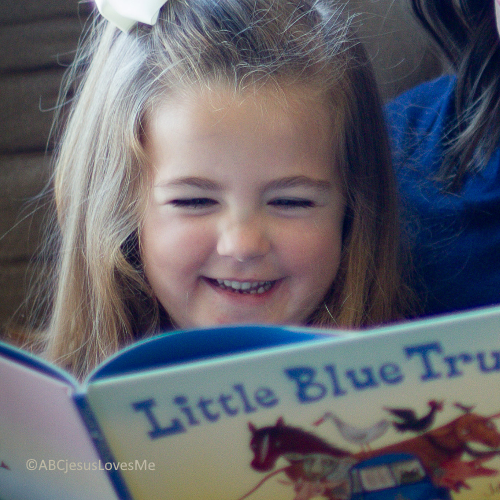 Books for 3 – 4 YEARS OF AGE
Preschool age children are beginning to understand that words are made of letters and individual letters have sounds. The sounds that letters make and how they work together is called phonics. The preschool years are also time to help children understand that each group of letters forms a word and a space separates each. We call this 1:1 Correlation.
Beyond this, begin working on pragmatics (emotions) and comprehension. Looking at the character's eyes, eyebrows, and mouth, helps the child discover how the character is feeling. Also look at body language in the illustrations. Before turning the page, ask the child what they think will happen next and why. After reading, summarize what happened at the beginning, middle, and end of the story.
Read more: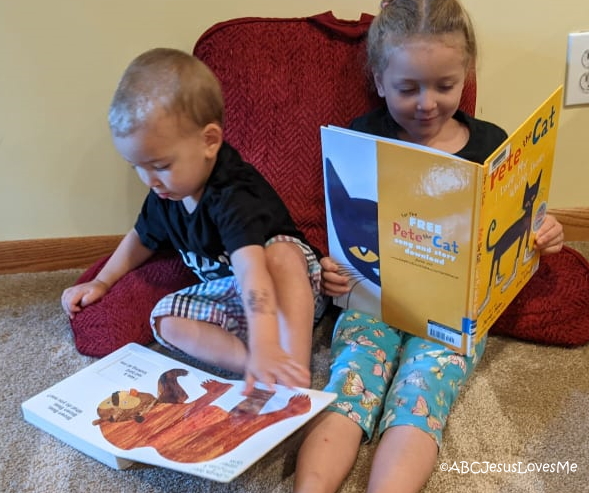 Books for 5-6 YEARS OF AGE
Around 5-6 years of age if the child has frequently been read quality books, has a strong phonetic background, and is developmentally ready, a smooth transition into reading should occur.
A phonics flip book was incredibly helpful for my kiddos. Once the child can put together basic consonant/vowel/consonant words (CVC words), the child is ready to begin reading. I have used two curricula to teach our children to read. Read my thoughts on each here.
Read more:
Must-Read Books for Elementary Kiddos
Even though your child is learning to read, don't stop reading to and with them. Read-alouds:
build vocabulary
create interest in books and motivates the child to read on his/her own
model good reading (rhythm, phrasing, expression)
develops background knowledge
strengthens listening skills
Reading two grade levels ahead of the child's reading level, introduce the child to classic chapter books as read-alouds. Reading before bed is a wonderful part of the evening routine. Or, we keep a book in the car so that we can read whenever we are waiting in a parking lot for siblings to finish an activity or in the doctor's office.
And never forget about the best read-aloud of all – the Bible. Whether you use a Children's Bible or transition to an adult Bible, read to your children the truth of God's Word. Let them get familiar with the courage of Esther, bravery of Joshua, love of Jesus, wisdom of Paul.
And enjoy those snuggles on the couch while your read or the child reads to you the classic pictures books you once read to them. Make sure that every word is correctly read and not skipped (this is important for fluency and comprehension) and help the child use the phonetic rules that they have learned to sound out words. If you are unsure how to do this, talk to the child's teacher for guidance.
Read more: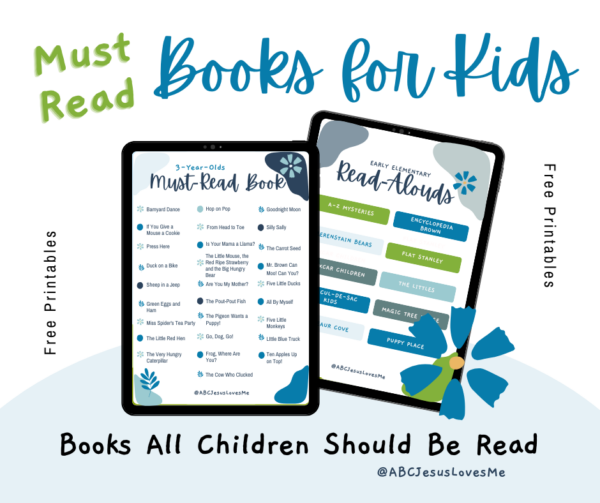 FREE Must-Read Book Lists – Print Now
Be sure to print the FREE book lists. Take to the library, garage sales, and thrift stores. Share with family members to build a home library. Then read, read, read. Discuss, ask questions, and watch your child flourish!