A few days ago, I started my quiet time needing God to show up in a big way. We are in a brutal parenting stretch, and I needed truth to get me through the new day. God led me to Isaiah 25:1.
Lord, you are my God;
I will exalt you and praise your name,
for in perfect faithfulness
you have done wonderful things,
things planned long ago.
After digging deep into each word, I read a devo on worship to further my understanding.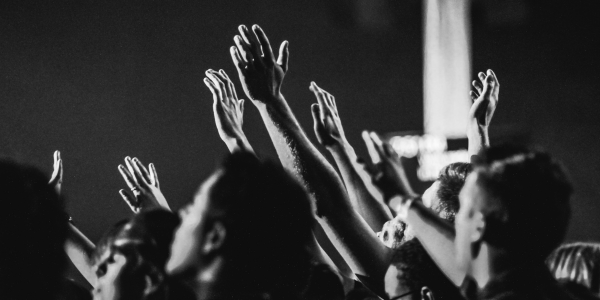 What is Worship?
Oh, I know! It's the time right before sermon that the instruments plays and some people sing. Like the image above.
This would have been my answer for most of my life. Worship happens at church and during the 20-30 minutes of music.
But God is teaching me that worship is so much more. Actually, it is "one of the most central and basic aspects of Christian life," yet we get it all wrong thinking it must include music, a band, and mood lighting.
I love this definition of worship from the YouVersion Devo.
"Worship is rightly thinking about and praising God for who He is and what He has done. Worship happens when we recognize God as God – when we're in awe of His character and His provisions."
This means we can worship God at any moment of the day! And we should worship God throughout the day because He is worthy. Worship is a lifestyle.
Impressing Worship on Our Children
Next, we need to model true worship to our children. Deuteronomy 6:4-9 says:
Hear, O Israel: The Lord our God, the Lord is one. Love the Lord your God with all your heart and with all your soul and with all your strength. These commandments that I give you today are to be on your hearts. Impress them on your children. Talk about them when you sit at home and when you walk along the road, when you lie down and when you get up. Tie them as symbols on your hands and bind them on your foreheads. Write them on the doorframes of your houses and on your gates.
Loving God with all of our hearts, souls, and strength is worshipping God.
Then, when does God commands us to impress worship on our children? As you sit, walk, lie down, get up. All of the time.
Here are some "impressing" ideas to get you started:
Praying out loud
Thanking God in the moment
Point out God in Creation
In grace and truth-based discipline
Reading or memorizing Scripture
I love this wisdom that Cindy shared on the ABCJesusLovesMe Facebook Group.
Everything is worship! We're either worshiping God or we're worshiping ourselves.
Take time today to worship. Really worship God in everything you do.
Then impress this on your children.
---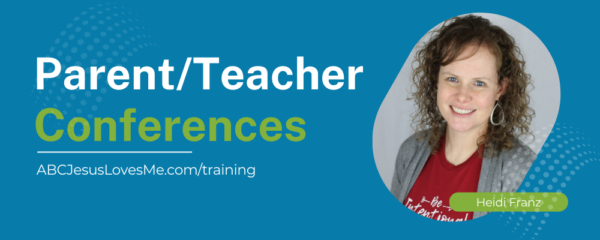 Unsure how to "impress" on the children in your life? I invite you to join us:
August 2-3, 2023 – Houston
September 21, 2023 – Alma, Georgia
November 3-4, 2023 – Dallas
We will dive into the Bible to determine God's plan for raising children. Also learn how to parent and teach intentionally, get the most out of the ABCJesusLovesMe Curricula, and create a play-based learning environment.  Discover what to teach and how to teach! Perfect for preschool or Sunday School teachers, moms and dads, MOPS leaders, grandparents, and daycare leaders. Learn more…