Teaching children about emotions is an important part of preschool and elementary learning; thus, it is a large part of the ABCJesusLovesMe Preschool Curriculum. While emotions, like joy and excitement, are fun to teach, covering a negative-feeling emotion like sadness can be intimidating. But by naming the emotion and talking about the feelings that go along with it, the child can learn how to appropriately express negative-feeling emotions. Conversations and books are two of the best ways to make this happen.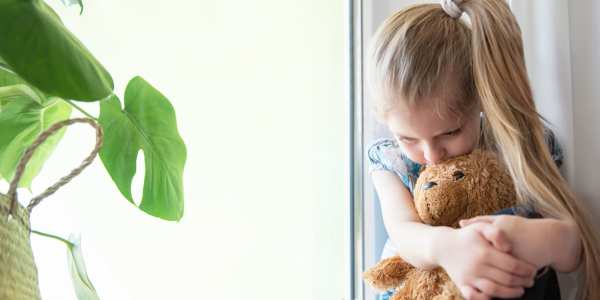 Teaching about Sadness in Conversations
Because more and more children are not learning emotions or pragmatics by example (many believe this is due to the increased use of electronics), it is important to create conversations that provide learning opportunities. Here are ideas to help you get started:
Ask open-ended questions to further discussion (i.e. Tell me what made you feel sad.)
Role play situations before they happen to discuss how to deal with sadness
Lead by example in how you talk about your own sadness
Help the child rephrase a question or sentence, if need be, to make sure words are respectful even when the child feels sad
Work on understanding facial expressions that tell us someone else is sad
Ask situational questions (i.e. What do you do if you feel sad? What do you say if your friend or sibling feels sad?)
See more pragmatics ideas on the ABCJLM website.
Teaching about Sadness through Books
I am always looking for quality books about emotions, especially those with a biblical worldview. Zonderkids has hit it out of the park with a new series entitled, "Bringing Big Emotions to a Bigger God."
God, I Feel Sad explains that our emotions are given to us by God. Our good and perfect God created us to experience all emotions; none are "good" or "bad." They are simply different. But the authors don't stop there. They continue by explaining:
Situations in which you can feel sad
Why God created the "sad" emotion
Facial expressions for sadness
Words that can express sadness
How you may feel when sad
Moving beyond sadness
Healthy activities to do when you feel sad
Reminder that God "knows just how you feel, and He's always there to listen and help you."
Ways that God offers hope in sadness
Isn't that a fantastic list in a short picture book! Be sure to spend time reading this book and drawing learning from the illustrations.
Check out God, I Feel Sad and be watching for more books to be released in this series. Also discover more books and tips for teaching emotions.
---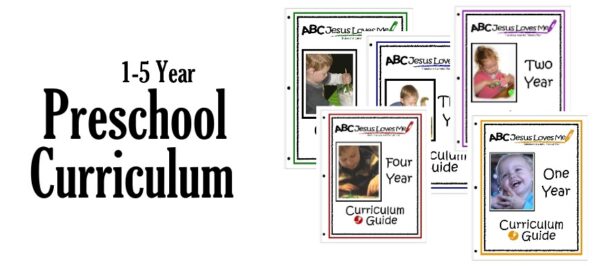 Desire to prepare your child for kindergarten with a solid foundation of academics, Bible, and development? Look no further! The ABCJesusLoveMe Curriculum will guide you each step of the way.

Thank you to Zonderkids for allowing me to review this book in exchange for my honest opinion.