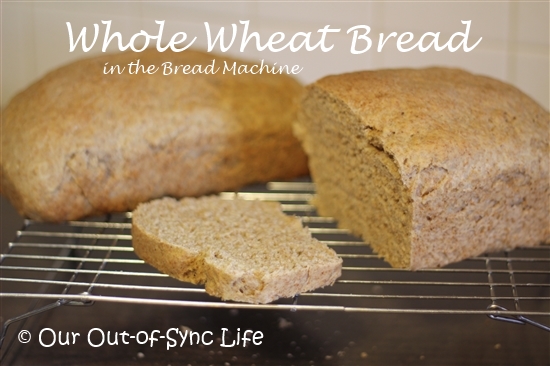 I have two favorite smells in life. The smell of a freshly bathed baby. Be still my heart. The second favorite smell is homemade bread baking in the oven. Delicious.
While it might be cool to say that I make several loaves a week by mixing and kneading, I would be lying. I haven't kneaded bread for quite some time.
But making several loaves a week with my bread machine is absolutely true. In just a few minutes of work, I can fill our home with the amazing aroma of bread and fill my family's bellies with deliciousness.
There are several reasons why I bake our own bread. First, I can make a loaf of bread for a fraction of the cost of bread in the stores. I blows my mind that wholesome loaves are up to $4 a loaf! Second, I only put natural ingredients in my bread; no preservatives. Finally, it tastes so much better. We use our bread for toast, sandwiches, french toast…anything you would use bread from a store for.
This is the bread machine that I own. Nothing fancy but it gets the
job done. I personally don't like the short fat loaves but for the
price, this baby does a fine job.

For
a family of six, I wouldn't even think about going less than a 2-lb
bread maker. A loaf like that makes approx 12 slices of bread. Because I am not fond of the baking container and how bread machines bake whole wheat bread, I use the "dough" setting on my bread machine only. Then I bake the loaves in loaf pans in the oven. Of course you can do the whole process in your bread machine or us the recipe without a bread machine.
I have played with several recipes but we have finally developed our favorite which makes beautiful sandwich bread. I double this recipe to make two loaves since I don't bake it in the bread machine.
Drum roll please…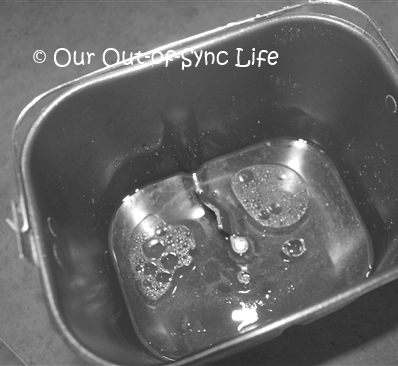 Add the 1 cup warm water and 2 Tablespoons of oil and brown sugar to the bread machine pan.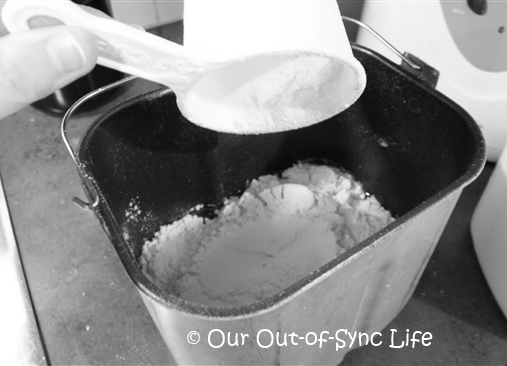 Add the 1 1/2 cups each of bread and whole wheat flours.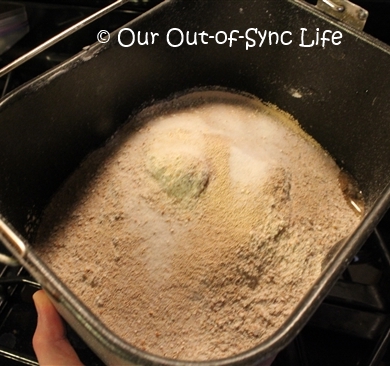 Add the 1 package yeast and 3/4 teaspoon salt. If you are not immediately starting the mixing process, don't allow the salt and yeast to touch.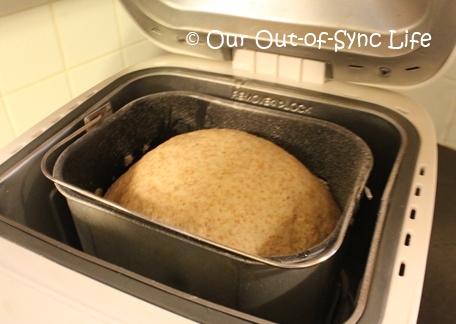 While the machine is still mixing, push down any ingredients that get stuck on the sides.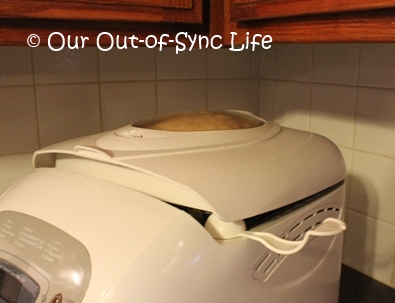 Because I double the recipe, the bread climbs up to the lid. For the last 30 minutes, I raise the lid a little with a measuring spoon to give the bread a little more room to grow.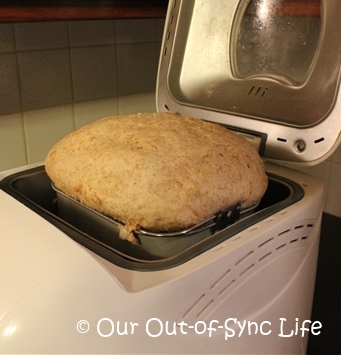 Isn't it beautiful?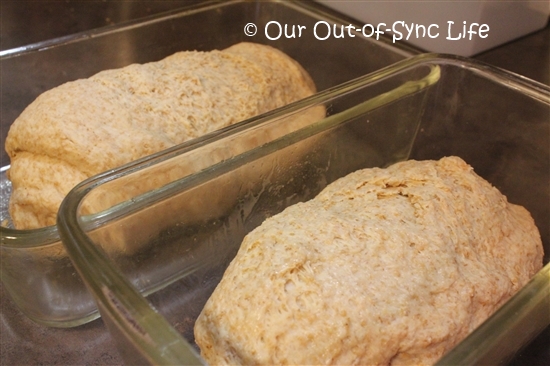 Time to take the dough from the bread machine pan and place it in a well-greased baking pan. Because I doubled the recipe, I divide and place in two pans. Cover and let set until double in size (about 30-45 minutes).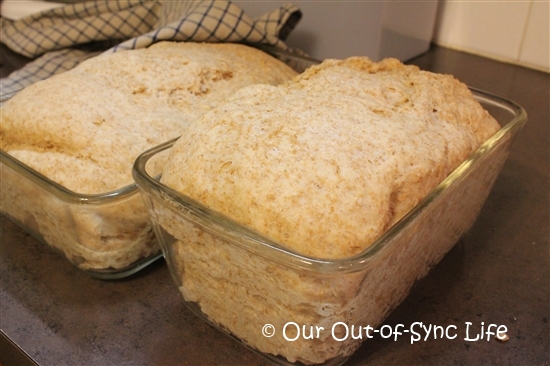 The yeast did it's job! They are ready for a preheated 350 degree oven. Bake for 30 minutes.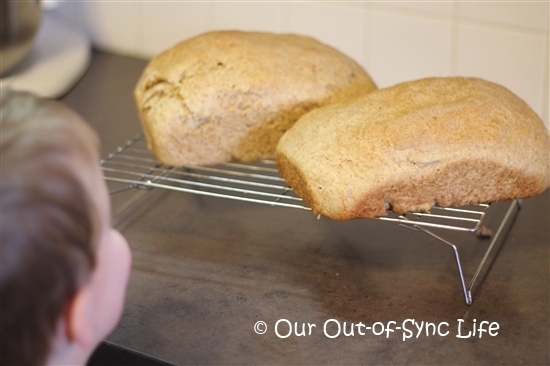 Once baked, allow to cool for 10 minutes before turning on to a wire cooling rack. (Peanut loves the fresh bread.)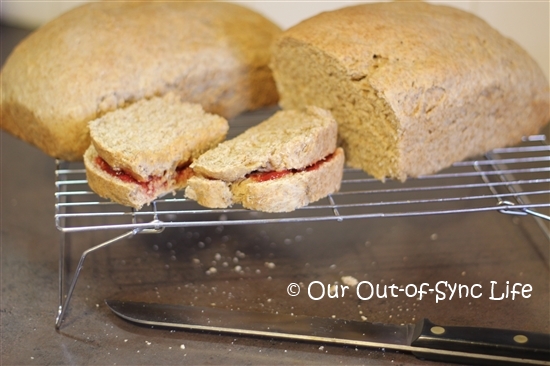 Peanut is waiting for his favorite Peanut Butter and Jelly sandwiches.
Whole Wheat Bread
1 cups warm water
2 Tablespoons oil
2 Tablespoons brown sugar
1 1/2 cup bread flour
1 1/2 cup whole wheat flour
3/4 teaspoon salt
2 1/4 teaspoon yeast (1 package)
Put all ingredients in the bread machine in the order listed. Set on
dough cycle. When dough cycle is finished, take dough out and shape into
a loaf in a greased bread pan. Cover and let rise in a warm place for 30-45 minutes (until doubled). Bake at 350 degrees for 30 minutes or until golden brown. ~~or~~ Set on whole wheat setting and allow bread machine to mix, knead, and bake.
Click to print the recipe.
Side note: When I first got my bread machine, my bread did not rise. I called the manufacturing company and they told me to add the salt with the yeast (although most recipes say not to do this). It did the trick. I have had no trouble since.
You might like these other bread recipes:
This post contains affiliate links.