Ever wonder why God created people?  It's one of the questions that Little Man has asked.  If you kiddos haven't, they probably will soon.  And, it's a good question.
I mean…If God is God, and I believe He is, why would He create people?  He could create absolutely anything His heart desires, so why people?
Monday's post shared the reason.  My life, my being, my purpose is for God's glory.  I am here on this earth to bring God glory.
But I questioned.  Does the Bible really say this or is it simply a Christian answer that we give so flippantly?  So, I sat down with my cell phone (YouVersion app) and Prayer Journal to see exactly what the Bible had to say about bringing God glory.
I was amazed!  Why didn't I see these verses before?
1 Corinthians 10:31 (NLT) – So whether you eat or drink, or whatever you do, do it all for the glory of God.
Isaiah 42:12 (NIV) – Let them give glory to the Lord and proclaim his praise in the islands.
1 Chronicles 16:28-29, "Ascribe [give credit] to the LORD, O families of nations, ascribe to the LORD glory and strength, ascribe to the LORD the glory due his name. Bring an offering and come before him; worship the LORD in the splendor of his holiness.
Isaiah 43:6-7  (NIV) – I will say to the north, 'Give them up!' and to the south, 'Do not hold them back.' Bring my sons from afar and my daughters from the ends of the earth — everyone who is called by my name, whom I created for my glory, whom I formed and made."
I Peter 4:11 (NIV) – If anyone speaks, they should do so as one who speaks the very words of God. If anyone serves, they should do so with the strength God provides, so that in all things God may be praised through Jesus Christ. To him be the glory and the power for ever and ever. Amen.
Rev 14:7 (NIV) –  He said in a loud voice, "Fear God and give him glory, because the hour of his judgment has come. Worship him who made the heavens, the earth, the sea and the springs of water."
I was created for God's glory.  Everything that I do is to be for His glory.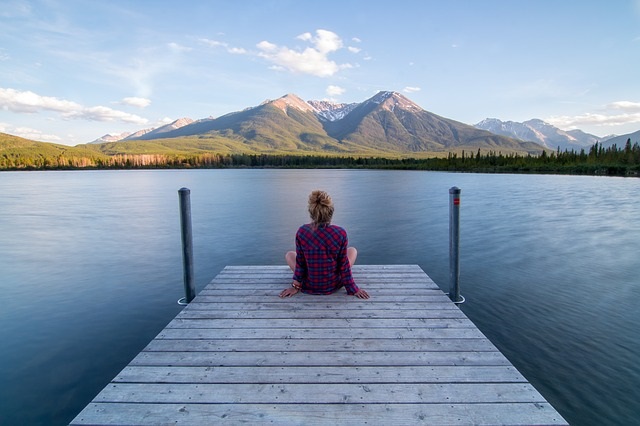 But what does that mean?  What does that look like?  I better know if it is something I am to do and the whole reason I am here!
According to GotQuestions.org, "The word glory as related to God in the Old Testament bears with it the idea of greatness of splendor. In the New Testament, the word translated "glory" means "dignity, honor, praise and worship." Putting the two together, we find that glorifying God means to acknowledge His greatness and give Him honor by praising and worshiping Him, primarily because He, and He alone, deserves to be praised, honored and worshipped. God's glory is the essence of His nature, and we give glory to Him by recognizing that essence."
In my mind, we were created to bring praise and honor to God.  And we do that by placing the praise and honor in His hands.
Here is a practical list of ideas to bring God glory:
Obey (I Samuel 15:22) – When we obey God we are acknowledging that He truly knows best for our life.  Our obedience brings glory to His name.
Worship (2 Kings 17:38-39) – This isn't a once-a-week activity before the sermon but a daily, moment-by-moment praise to the God who is our Shepherd, Savior, and King.
Loving Others (John 13:34-35) – The Bible is filled with verses sharing how we are love others.  How people will know us by our love.
Spending Time with God (Psalms 1:2) – The more time I spend in the Word and prayer, the more I see how much glory God deserves.  And the more I understand exactly how I can bring Him glory.
Sharing with Others what God Has Done in Our Lives (Mark 16:15) – What better way to give God glory then tell others what He has done in and through you?
Be at peace where God has Us (Ephesians 2:10) – When I truly believe that I was created for God's glory, I am at peace with how God created me.  I also understand that God has created me for a specific purpose to bring glory to His name.
But there are more!  A quick word search will give you several additional suggestions.  But to sum them all up, love God and love His people.
But there lingers yet another question.  How do I impress (Deut 6:7) our purpose upon my children?
And that will be the next blog post. On Friday I will share an activity we are doing to help our children understand their purpose to glorify God.  So be sure to subscribe to this blog so you don't miss the rest!