Life is throwing me some mean curve balls.  Despite my attempt to control all that happens around me with hard work, research, and wise counsel, everything I touch is crumbling like sand between my fingers.  
It is humbling, confusing, and defeating.  I am at a loss and don't know what to do.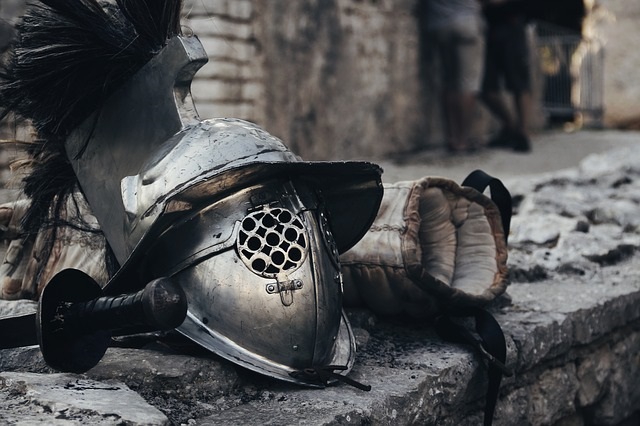 Twice a month I have the opportunity to teach at our church 80+ preschoolers and kindergartners.  Using memory verses, songs, and Bible stories, I have 30 minutes to "impress" (Deut. 6:7) on these little ones who God is and what God desires them to do.
But as often happens in teaching, the teacher learns more than the students.  
This weekend's lesson covered one story of Gideon.  To prepare I spent my Quiet Time reading Judges 7.  Here's a recap.
Gideon, who feels inadequate as the leader of the Israelite army, is preparing for battle.  But with 32,000 men in his army, he feels secure about the outcome.  
Early in the morning the Lord tells Gideon that his army is too big and he wants to make sure that Israel doesn't leave the battle boasting in their own strength.  So, the army is cut by 22,000 men.

Again the Lord tells Gideon that the army is too big.  God divides the army leaving Gideon with 300 men to fight the mighty Midianites.  
To make matters worse, God equips the men for battle with trumpets, empty jars, and torches.
Talk about being out numbered and ill-prepared for battle.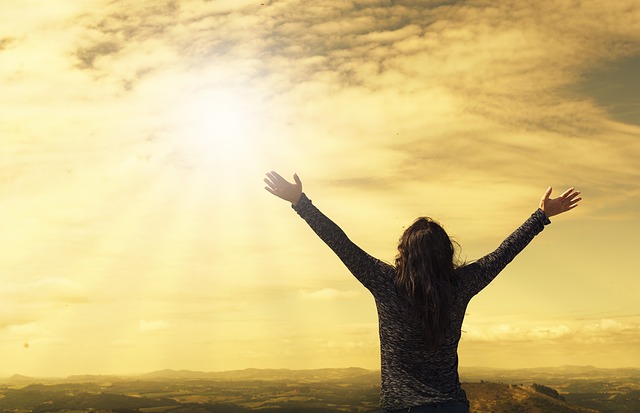 As I studied the passage preparing to teach the children, I found myself relating to Gideon.  God has placed in my hands four children to parent, the ABCJesusLovesMe and Our Out-of-Sync Life ministries to guide, and ABCJLM Events where I speak to parents and teachers.  I feel extremely under qualified and ill-prepared for the challenges that these tasks bring. 
Three points that God showed me from this passage.
1.  God wants the glory.
In Judges 7:2 God tells Gideon, "You have too many men. I cannot deliver Midian into their hands, or Israel would boast against me…."  By God drastically reducing the size of the army and then providing them with unorthodox battle weapons, there was no chance that the Israelites could take credit for the win.
God is removing what we think we can control to make sure that any good that does happens points all observers to Him.  God wants the glory.  
2.  God will save.
When fear was at its greatest height, God assured Gideon the win (Judges 7:9).
God is telling us that His is sovereign.  He has already won the battle.  He has overcome the world (John 16:33).  All we need to do is come to Him willing to follow the path He has set for us and trust that He will guide each step of the way.
3.  "For the Lord and for Gideon."
Gideon told his men to shout "For the Lord and for Gideon" at the start of the battle.  
When I first read this, I understood the "For the Lord" portion because God wants the glory.  But, I thought the "for Gideon" portion was a little prideful.  Then the Holy Spirit helped me see that "for Gideon" wasn't about Gideon's abilities or need to kudos.  The Israelite army was headed to battle unqualified so that Gideon's faith would grow.  

The Israelites entered what seemed like a unfair battle with decimating consequences.  But that was exactly where God wanted them.  God getting the glory and Gideon learning to trust God in where God had him and what God had for him to do.
And immediately upon reading these verses, I felt like a weight was thrown from my shoulders.  
I can't control what is happening.  Actually, God is stripping away everything just to show me that it isn't about Heidi.  And in doing this, He is teaching me that I have nothing left to do but simply submit and trust.  
You know what?  While I struggle feeling helpless and overwhelmed at times, I have more peace than I ever did trying to control everything.  
Maybe God is asking you to do the same?
---
GIVEAWAY WINNERS:
Last week I shared a giveaway for four copies of a Love and Logic Parenting Book:  Early Childhood, Parenting with Love and Logic, or Parenting Teens  ($18 value)
Out of 200 entries, the randomly chosen winners are:
Entry #21 – Jacy Buttermore (email Peteandj…@)
Entry #38 – Allison Howard (email Allison.h…@)
Entry #167 – Julia L (email jlang….@)
Entry #199 – Michelle Robe (email Beach1c…@)
Please contact me within 48 hours using the winning email address to provide your mailing address and your choice of titles. Thank you to everyone who entered and thank you to the anonymous couple for providing this wonderful giveaway.   Giveaway rules