After reading through the Easter Activity Workbook, Becky shared with me a special way her family celebrates the Passion Week of Christ (the week's time between Palm Sunday and Easter Sunday) with Passover. Not having personal experience with this holiday, I asked her to share in case your family would like to celebrate Passover.
Becky: One of my favorite holidays to celebrate with my family is Passover.
Understand that I didn't grow up celebrating this holiday and had only limited exposer until I met my husband's family. And while they are not Jewish, my in-laws have found celebrating the Lord's Feasts & Festivals to be life-giving. Since experiencing them myself, I agree that the traditions of the feasts are something that I look forward to each year!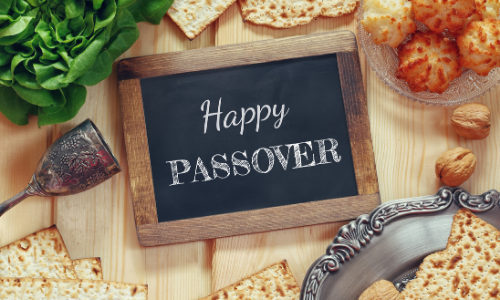 Why should Christians Celebrate Passover?
When we become Christians, God adds us to His family. Passover (and the other feasts) is not called "the feasts of the Jews" but "the feasts of the LORD" (Leviticus 23:2). Because He is also our Lord, as Christians we have the opportunity to celebrate these feasts as well! Not meant as a way to salvation, the feasts provide a way for us to remember the amazing works God has done and look forward to what God will do in the future.
Passover is also a beautiful way to celebrate God's rescuing power…both when He freed the Israelites from slavery in Egypt and when Jesus was crucified, buried, and raised from the dead. It is a time to remember that we were slaves to our sin, but now we are free!
When Is Passover?
Passover, like Easter, falls on a different date each year in the spring. Use a Hebrew calendar to discover the date. If you use Google Calendar, you can select to have it added to your calendar automatically. In 2021, Passover begins the evening of March 27th and ends the evening of April 4th.
How Can I Celebrate Passover?
One of the biggest hesitations Christians have with celebrating the Feasts of the Lord is knowing what to do. The best way to learn is to talk to a Jewish friend who celebrates Passover. If you don't know anyone, here are a few tips I have found helpful for our family to celebrate Passover.
First, Passover is a celebration! It is not a somber dinner. Passover includes story telling, songs, special foods, and games. Yes, please!!! Second, a "script," called a Haggadah, provides directions on how to celebrate Passover. Basically, it tells everyone what to say, what to do, when to do each activity, etc. Many different versions are available to incorporate tradition with what is described in the Bible.
Because the Haggadah can be too long and extensive for young ones, I create a shorter, simpler version to keep my toddlers engaged. Enjoy a copy as a free gift to your family!
If you want to hear more of how I got started celebrating the feasts, listen to this podcast episode. If you prefer reading, the Chosen People website contains a plethora of easy-to-read articles about the Passover, other Feasts of the Lord, and more!
I love learning about biblical traditions that families are practicing. Thank you, Becky, for sharing your experiences. Whether you want jump in, learn more, or watch from a far, I hope this post has been insightful.
---
Giveaway Winner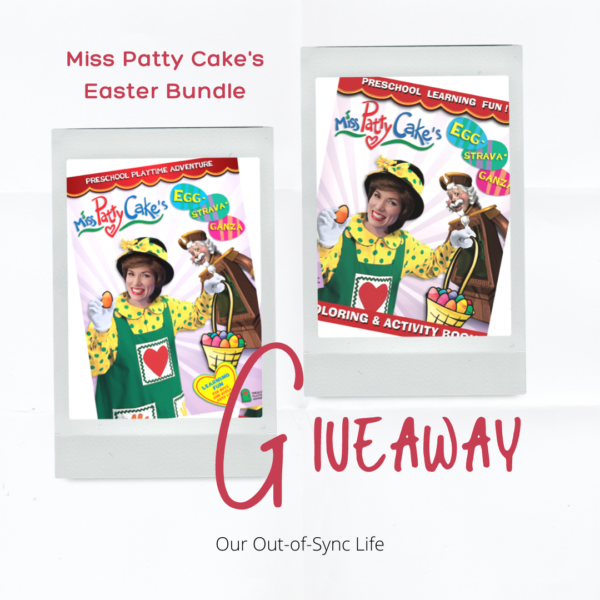 Thank you to all who entered to win the Miss PattyCake's Easter Bundle shared in this week's post.  Out of 78 entries, the randomly chosen winner is:
Entry #72 – Briana W (email Bmrosenfeld@…)
Briana W, please contact me within 24 hours using the winning email address.
Thank you to everyone who entered and thank you to Miss PattyCake for providing this fun giveaway.