What a fun week we had strolling down memory lane and celebrating what God is doing in and through the ABCJesusLovesMe ministry in the past 13 years. But my favorite parts were the "Then and Now" stories where each day we introduced you to an ABCJesusLovesMe graduate.
As only God could do, the final "Then and Now" story was provided to me at the 11th hour. And unbeknownst to me, it was my son's story that was shared. In case you missed it or want to be reminded again, I invite you to our journey.
I am weeping.
Any other momma would be jumping for joy.
I am a puddle of tears.
Why?
Well, let me take you back almost 17 years ago.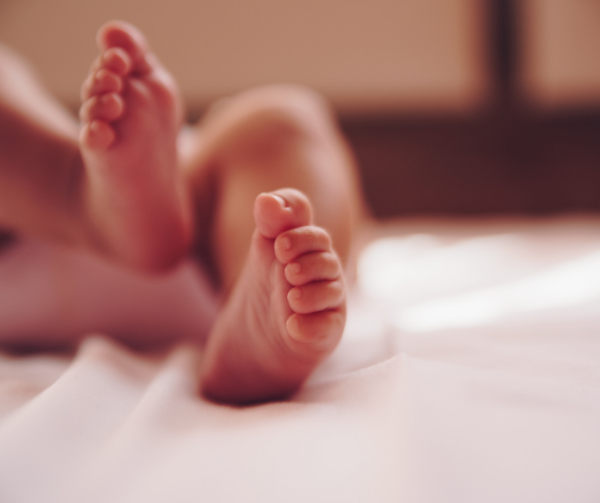 Broken Dreams
After a long struggle, we found out we were expecting our first child. I resigned from teaching (which was an excruciating choice because I loved my job), prepared the nursery, and made all the plans to welcome our bundle of joy.
Finally, the day came when Bubs was born. But nothing went as planned. He was almost immediately taken to the nursery for further tests. This led to an ambulance ride to the NICU followed by a helicopter ride to the state's children's hospital.
The next month was a roller-coaster of meetings with doctors, fears of losing our child, battling the unknown, open-heart surgery, broken dreams….
After the worst was over, my biggest question was: what life would look for our son. Would Bubs be able to go to school? Would he have friends, play tag at the playground, or ever read a book? Could he brush his own teeth, complete a Lego set, or learn to drive a car?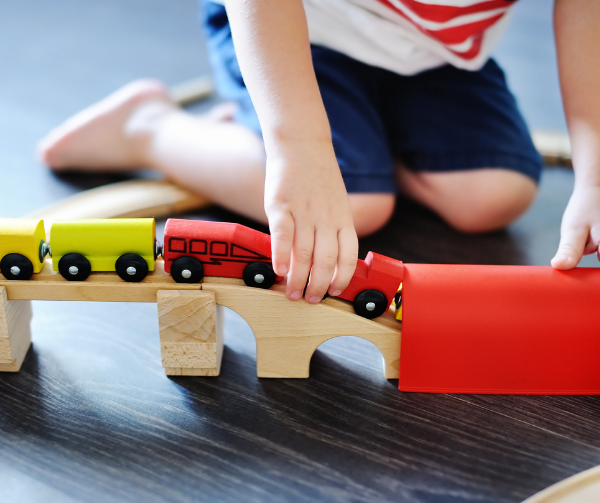 Unable to Relate
Then the day came that Bubs was released from the hospital. We were told to take him home and treat him like a "normal" child.
But about 9 months in we realized that what we were dealing with wasn't normal. I would explain situations to friends and receive deer-in-the-headlights looks because they couldn't relate.
At age 3, Bubs' pediatrician suggested we see a speech pathologist for delays. The therapist hoped to have him ready for kindergarten. With his work in speech therapy and the activities we did at home, Bubs tested out of speech therapy after 6 months.
But sensory issues still existed. 1.5-hour meltdowns occurred because I poured his syrup in the wrong place on his waffle or he couldn't deal with the anticipation of an egg timer going off. Once again, our pediatrician suggested therapy.
This time we were sent to Occupational Therapy, where we learned about further severe delays. Multiple therapy sessions each week, combined with working with him at home (with what is now the ABCJesusLovesMe Curriculum) caught him back up so that he was very prepared for kindergarten.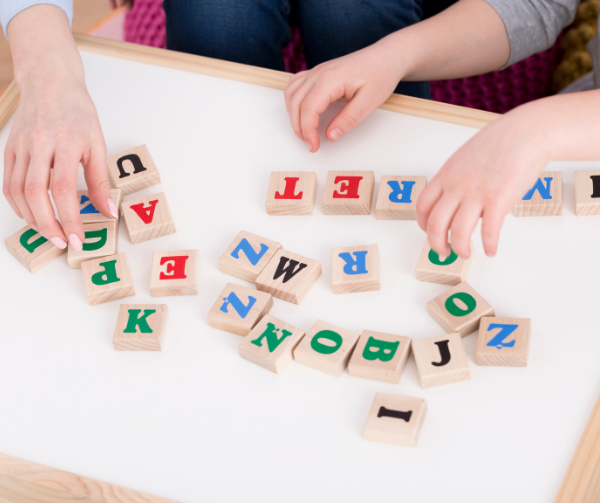 Ashes to Beauty
Then Bubs hit another wall in 2nd grade. His reading was digressing. Yes, getting worse. We truly did not know if he could pass the 2nd grade objectives to move on with his classmates.
Back to speech therapy we went. We again discovered multiple severe delays. ADHD and Executive Function Disorder were added to his repertoire (both common diagnoses after a newborn open-heart surgery). For nine more years, he worked alongside his therapist to organize his thoughts, speech, and actions.
During all this time, his therapists trained me to be able to do at home with Bubs what they did in the hourly sessions. I took that learning and wisdom and added it to the ABCJesusLovesMe Curricula, shared it in Parenting to Impress blog posts, and turned bits and pieces into short videos. I now share more details of my learning in Parent and Teacher Conferences.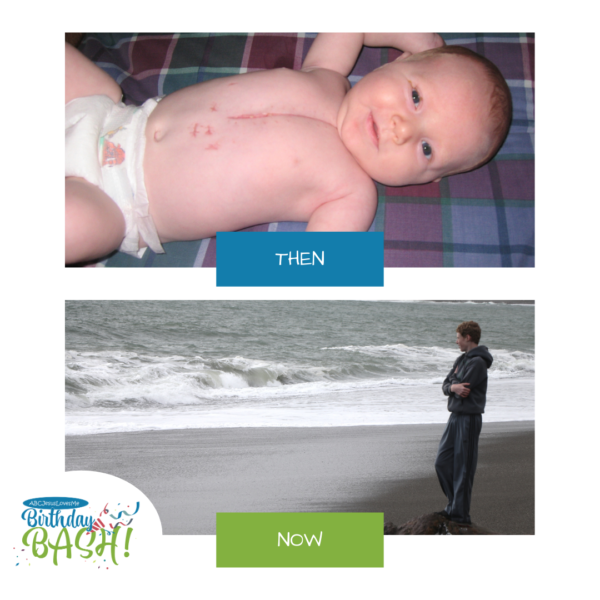 It's Not in Vain
Great history lesson, but what's the point, Heidi?
Bubs is now 16 and a sophomore in high school. He is a delightful boy. He is funny, creative, and loves serving at church. Despite my fears, he can brush his teeth, complete detailed Lego sets, and drive himself to school and his part-time job at Chick-fil-a.
Then, why the tears?
Because I just received his ACT scores. And he blew the test out of the water.
I could give you the exact scores to prove it, but the numbers aren't important.
What is important is that this "Then and Now" story is proof that being intentional with our children is not in vain.
I wholeheartedly believe this: had God not gifted me to write and use ABCJesusLovesMe with Bubs, had God not placed amazing therapists and doctors in our lives, and had we not been surrounded by a choir of prayer warriors, Bubs would not be where he is today.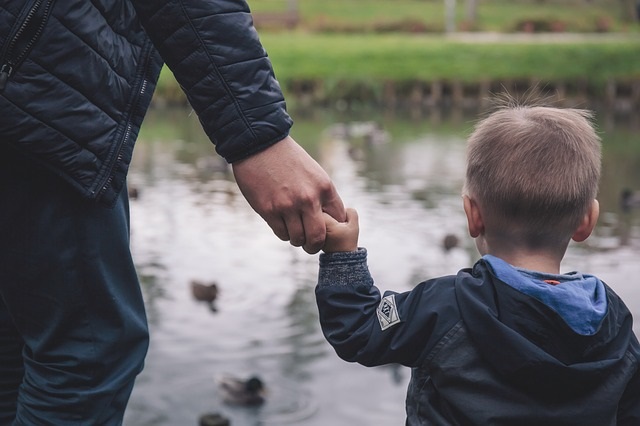 How Does It Happen?
Heidi, are you saying that if I use ABCJesusLovesMe with my child, I am promised he or she will receive a perfect 36 ACT score?
We all want the algebraic formula for perfect kids who make perfect choices, backed by perfect scores. We want the promise that if we teach, protect, and love our children everything will turn out great.
But that is not the case as every child is unique. Every situation is different. And there is so much more to raising a child than standardized test scores.
What I am saying is that you have been given a commandment to "impress" God upon your child (Deuteronomy 6:6-9). Each child comes with challenges. Each child is going to struggle in some area of life, and God is asking you to point that child on the right trajectory.
This happens in reading one more Bible story, singing one more Bible song, grasping one more teachable moment. This happens when we choose to put our phones down, turn off the electronics, and do the hard, holy work of intentional parenting. I challenge you to commit this, and then watch and see what God does with your child.
You may one day find yourself weeping with gratitude as well.
Do. Not. Give. Up.
Do. Not. Stop.