While I acknowledge that the pandemic has been brutal for many families, I praise God for little blessings that social distancing has provided for our family. One blessing was the time it allowed my children to dive into a hobby. Little Man constructed amazing, crocheted creations. Bubs delved into woodworking. Peanut completed complex puzzles. Sweet Pea discovered a gift for art as she painted beautiful canvas and gorgeous penmanship pieces.
How did they learn to improve their hobbies? You guessed it. Instructional books and videos on the World Wide Web.
When I was asked to review an instructional watercolor and penmanship program by Emily Lex, I knew Sweet Pea (age 14) would love adding this art to her portfolio.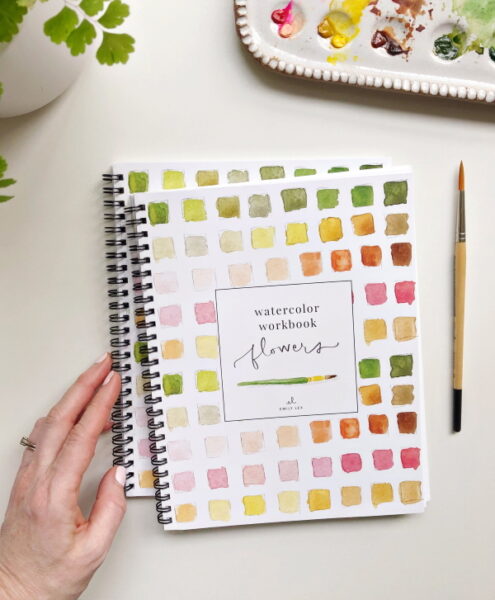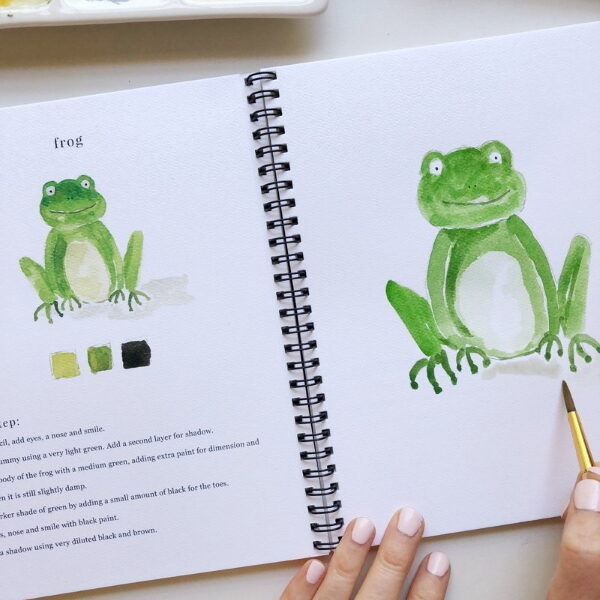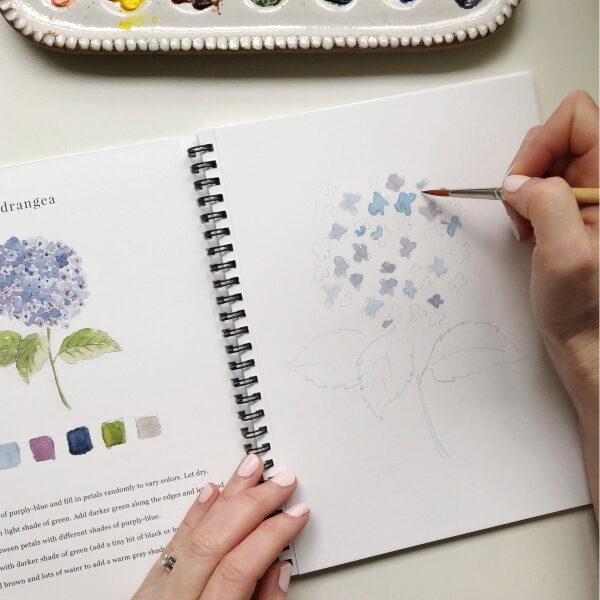 Emily Lex Workbook and Classes Review
Emily Lex's Watercolor Workbooks and Penmanship Classes immediately grabbed Sweet Pea's attention. She quickly painted a flower in the workbook and discovered in the video classes multiple ways to address an envelope with gorgeous flair.
Sweet Pea's Review: It was nice to have the thicker paper and directions together in the Workbook ($18). The penciled drawings allowed me to focus on the painting without worrying about the shape of the animal or flower. The directions were easy to follow, and the color palette helped me feel confident in completing the project. The Class Videos ($49) were simple to follow while providing more in depth instruction of the process. It is helpful to see the supplies and instructions in real time. All the activities made me want to do more with watercolors and penmanship.
Heidi's Review: The Watercolor for Kids class ($29) was simple to follow. I appreciated how Emily taught different ways to use a brush and basic brush care. Not an artist myself, I feel I could follow the workbooks and classes to successfully create some fun designs!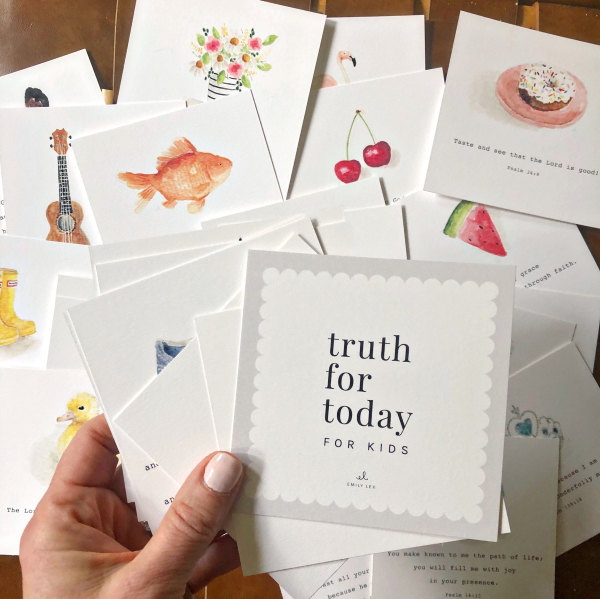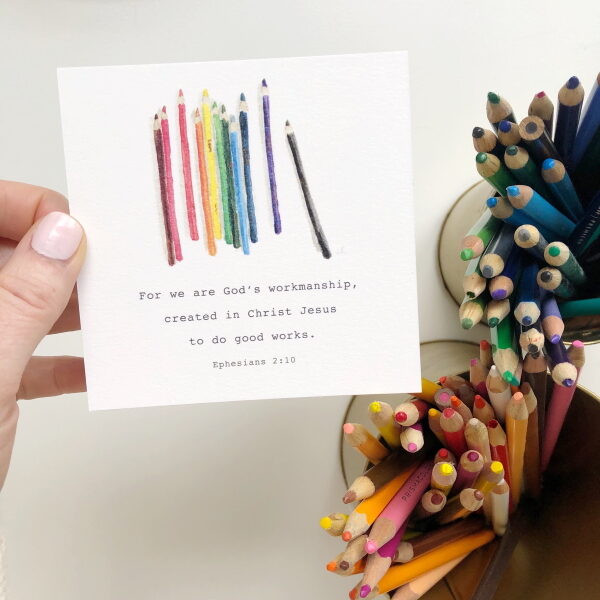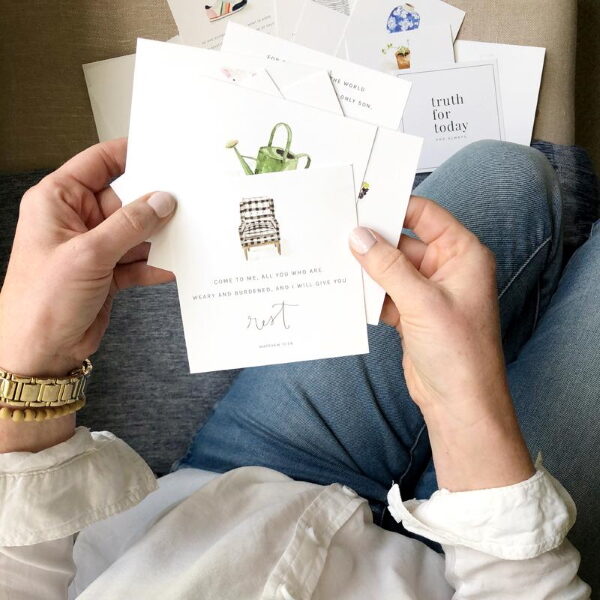 Emily Lex: Truth for Today
I love to place scripture cards above my kitchen sink, in the van, and on the bathroom mirror to remind myself of biblical truths and who I am in Christ. Emily Lex has created some beautiful watercolor scripture cards for adults and kids. The "Truth for Today" sets ($29 each) contain 31 or 33 4×4″ simply decorated cards. A brass card holder ($20) is available to purchase to display a single card.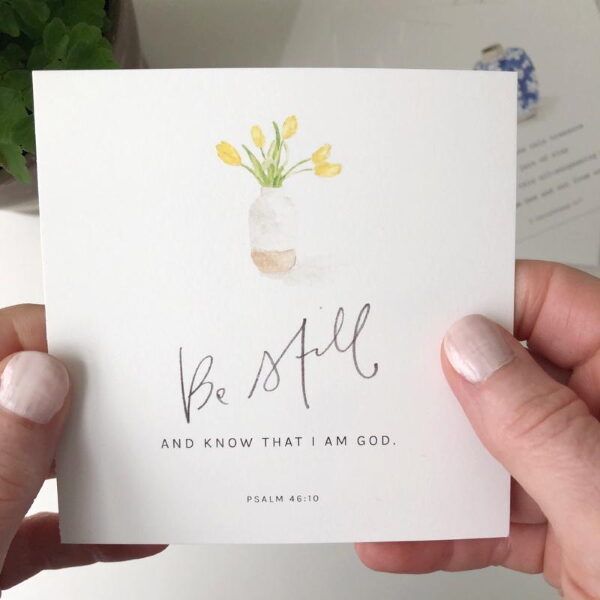 Looking for an Artist Outlet?
As women it is easy to lose ourselves in the daily tasks of dishes, laundry, and paying bills. It is so important that we have an outlet to let our energy and creative juices flow. If watercolors and penmanship is something that interests you, I encourage you to check out Emily's website – EmilyLex.com. While there, be sure to enter to win an amazing giveaway of products!

Thank you to Frontgate and EmilyLex.com for the opportunity to review these fun products in exchange for my honest review.