Do you know that Thanksgiving is only 45 days away? As you begin to think about celebrating this holiday, enjoy these simple ideas to develop a heart of gratitude in your family – no matter the ages.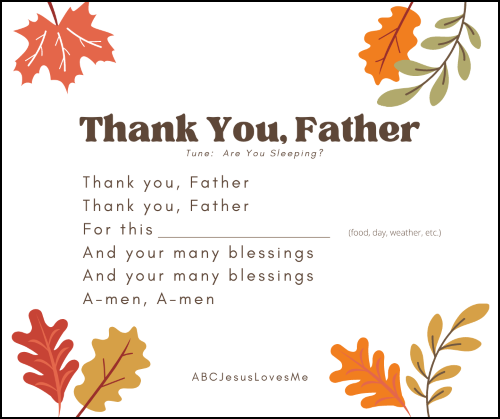 THANKSGIVING SONG
I love this simple idea which requires no prep or supplies. Begin each meal in November with this Thanksgiving song based on the tune of "Are You Sleeping?". Or, use this song in the car, before bedtime, or during family devotions time. Take turns filling in the blank.
Thank you Father
Thank you Father
For this ___________ (day, food…etc)
And your many blessings
And your many blessings
A-men, A-men
BTW: Click the blue button to print this song poster.
SCRIPTURES OF THANKS
The Bible is filled with wonderful Scriptures of thanksgiving. Memorize as a family and enjoy FREE printables.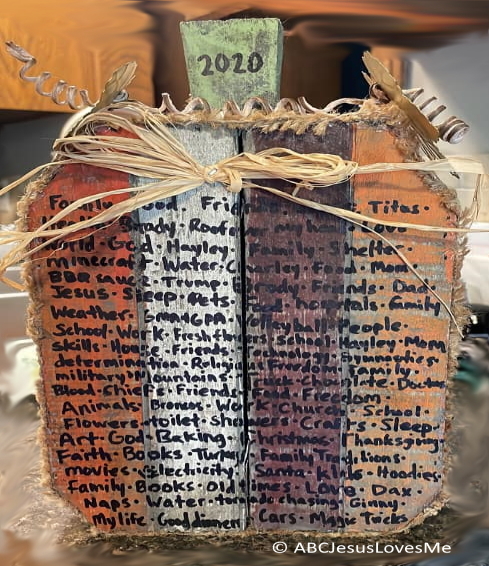 Giving Thanks
Journal a list of blessings to create a Thanksgiving tree, paper chain, Pumpkin of Thanks, or Turkey of Praise. Or, simply build a verbal list of God's blessings using corn or a bowl of names. Your family will love these precious traditions.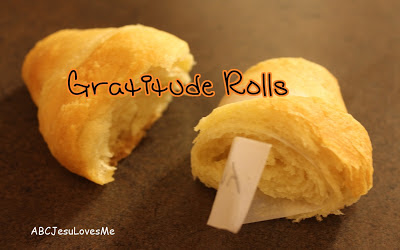 THANKSGIVING RECIPES
While my favorite Thanksgiving food is the Gratitude Roll, you can't beat the Cinnamon Roll Turkey! Enjoy making yummy foods this holiday with your family.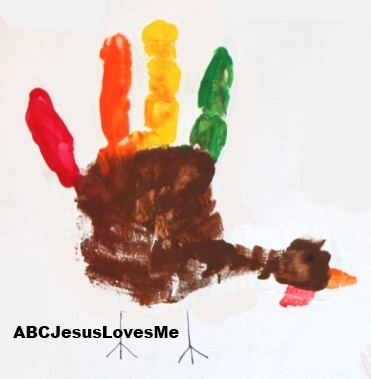 THANKSGIVING CRAFTS
Enjoy creating Thanksgiving crafts with your children or students to decorate your home, classroom, or Thanksgiving table.
When thanksgiving becomes a way of life through activities such as these our entire lives will be changed. Which tradition will you begin in your family?
Come back next week to discover the amazing updates in the 2nd Edition Thanksgiving Activity Workbook!
---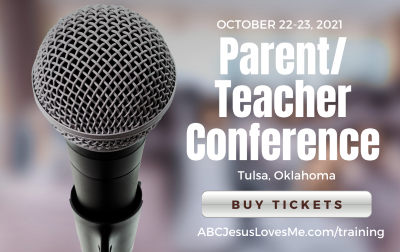 Join us in Tulsa, Oklahoma on Friday evening and Saturday, October 22nd and 23rd.  Bring your spouse, friends, and team teachers to discover what God says about discipline and glean ideas of how to teach the kiddos in your care! Click to purchase tickets and view more information.