It wasn't even Christmas Day and the local shopping center cleared its shelves getting ready for the next holiday. And now that my Christmas decorations are down, I will follow suit and start thinking about Valentine's Day.
While the holiday is filled with chocolate, roses, and sappy cards, Valentine's Day provides a wonderful opportunity to teach our children about love. To get you prepared, I have collected some of my favorite ideas for your home or classroom.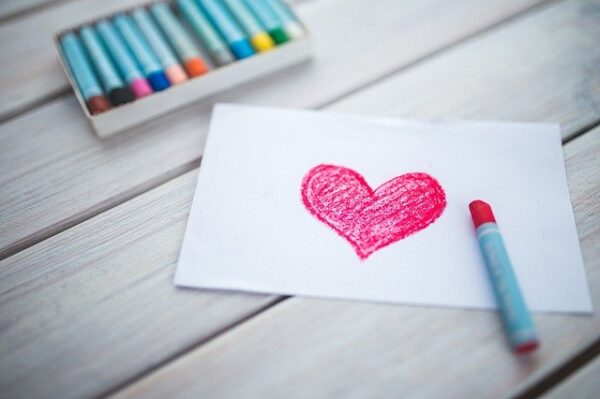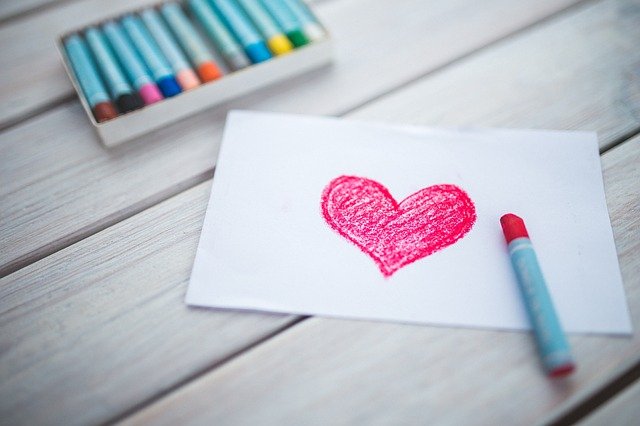 HOW TO EXPLAIN VALENTINE'S DAY TO KIDS
I explained to my kids that Valentine's Day is a specific day set aside for us to show God's love to other people. Not that it is the only day that we love others, it is a reminder that we need to grasp opportunities to tell and show others how we feel about them.
Valentine's Day is like Christmas. While December 25th is the date set aside to remember Jesus' birth, we should daily be thankful for Jesus coming to the earth as a baby. Just as a Christmas tree or lights are the symbol of Christmas, the heart is the symbol of love and Valentine's Day.
Read further and discover Bible verses to use in the discussion.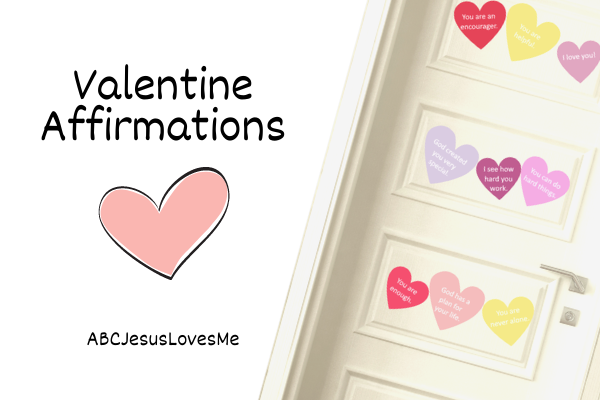 VALENTINE AFFIRMATIONS HEART ACTIVITY
To help child understand the meaning of love, decorate the child's door with affirmation hearts during February. Each morning allow the child to discover a truth about their uniqueness and how God created them.
We look forward to doing this activity in our home again this year. Because my kiddos are older, they write hearts for their siblings.
Learn more about Valentine Affirmation Hearts…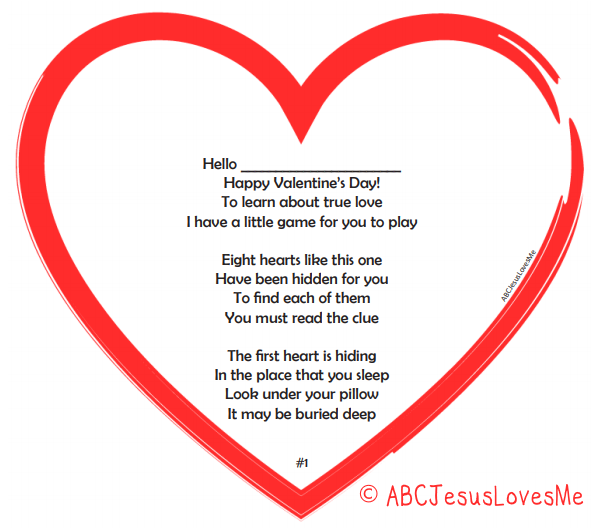 Valentine's Day Treasure Hunt
Several years ago Amy at TraurigsInTraining shared this idea with me.
Every year my parents helped me welcome in Valentine's Day with a note and a treat on the kitchen table. The note included a riddle that would lead me to another heart hiding somewhere in the house. While the riddles were fun and silly, the final treat of the Heart Hunt tied the event back to God's love.
Using Amy's basic idea, I created a scavenger hunt to lead children to the best treat of all – God's Word.
Throughout the years we have had so much fun with this. If you are doing the Valentine Affirmation Activity, on Day 14 place the heart for the child to discover with the other daily hearts you have given (e.g. tape to the door, place in a mini-Valentine mailbox).
Three simple ideas that can take the focus off receiving and point to God, the giver of all good things. And discover more fun Valentine's Day activities, crafts, and recipes.
---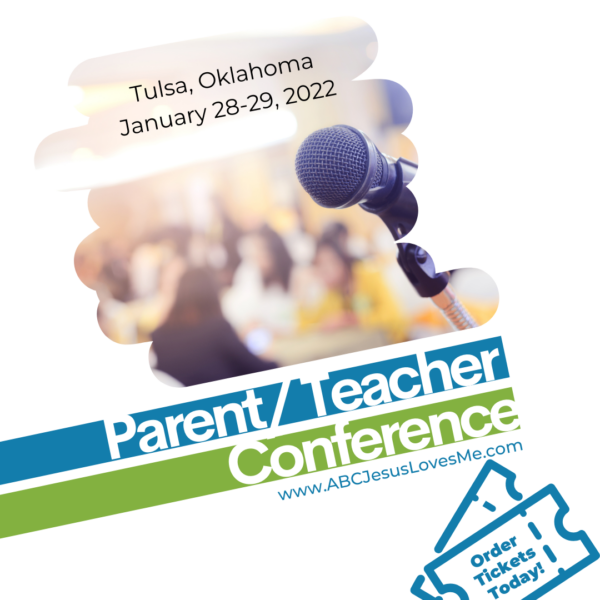 Discover how to raise godly children and teach the Bible and academics at the next ABCJesusLovesMe Parent/Teach Conference in Tulsa, Oklahoma. Spend two days – January 28-29th – gleaning ideas that you can immediately implement into your home or classroom. Learn more and order tickets.