Talk to any elementary school teacher and they will agree that the best thing you can do with your child to prepare them for school is read to them.  And then, read some more.  But what does reading to your child look like?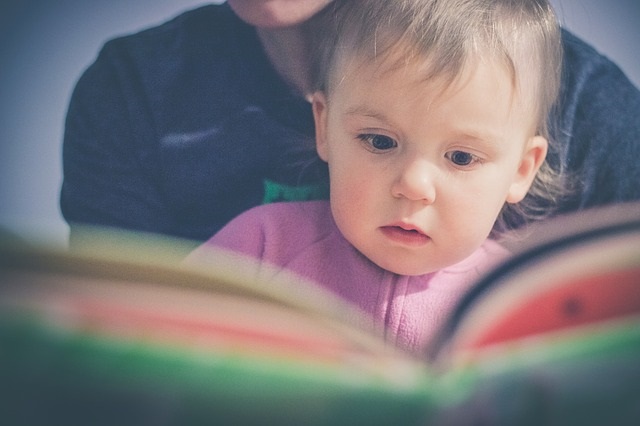 Birth to 3 Years of Age
During these formative years it is important to introduce the child to a plethora of quality books.  Have a basket of books to read before nap and bedtime.  With time you will find your child will bring you books to read throughout the day as well.  All of this reading will expand the child's vocabulary and help the child "read" through the illustrations.  Be sure to ask questions about what you read to help with rhyming and comprehension.  This is a great time to build a home library as well.

Read more – How to Grow a Reader
Print a list of the Top 200 Books for Toddlers and Preschoolers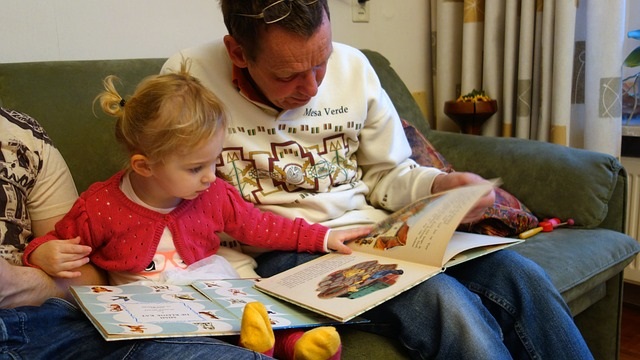 3 – 4 Years of Age
Preschool age children are beginning to understand that words are made of letters and individual letters have sounds.  The sounds that letters make and how they work together is called phonics.  The weekly Lesson Plans in the ABCJesusLovesMe 3 Year Curriculum provide a step-by-step process for phonetic learning.
Also important is to help children understand that each group of letters forms a word and a space separates each.  We call this 1:1 Correlation.
Read more:   Phonics & 1:1 Correlation
Beyond the storyline, it is important to pull additional learning from books. Asking questions like "What do you think will happen next?" and "What was your favorite part of the story?" prepares the child for both reading, comprehension, and writing.  Read more:   How to Go Beyond the Story When Reading a Book
I also suggest Picture Walking through new books for adding learning.  The following video will explain more.

4-6 Years of Age
Around 5 years of age if the child has frequently been read quality books, has a strong phonetic background, and is developmentally ready, a smooth transition into reading can occur.  
A phonics flip book was incredibly helpful for my kiddos.  Once the child can put together basic consonant/vowel/consonant words (CVC words), the child is ready to begin reading.  I have used two curriculum to teach our children to read.  Read my thoughts on each here.
Read more:  Create a Phonics Flip Book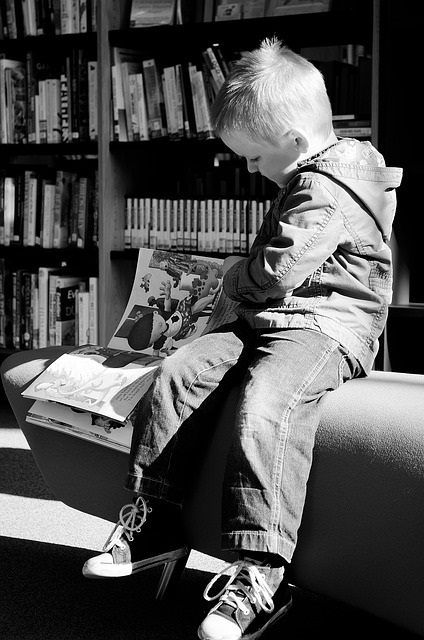 6+ Years of Age
Even though your little one is learning to read, don't quit reading to them and with them.
Enjoy the picture books that they loved as preschoolers and introduce them to classic chapter books.  Here is a list of quality early elementary books and late elementary books that we have enjoyed.  We keep a book in the car so that we can read whenever we are waiting in a parking lot for siblings to finish an activity. 
And, enjoy those snuggles on the couch while the child reads to you.  Make sure that every word is correctly read (this is important for fluency and comprehension) and help the child use the phonetic rules that they have learned to sound out words.  If you are unsure how to do this, talk to the child's teacher for guidance.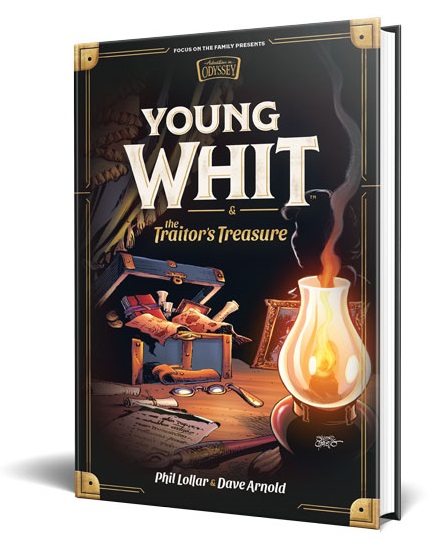 Little Man's Book Review
Though it hasn't always been easy, I praise God that all four of our children love to read. 
To provide a child's perspective, I love asking one of my kiddos to review new books.  Little Man (age 10) reviewed the following new release.
Title:  Young Whit and the Traitor's Treasure by Phil Lollar & Dave Arnold
Description:  Based on the much-loved character John Avery Whittaker from our family's favorite radio program Adventures in Odyssey, this story introduces the reader to John as a 9-year-old boy.  Set in North Carolina during the Great Depression, Johnny makes a new friend and together they solve a mystery about John's great-grandfather.
Little Man's Recommendation:  I would recommend this book to kids who are adventurous and love mysteries.  This book teaches the importance of being a loyal friend.
Recommended for children ages 10 and up, you can enter to win this book here or purchase here.   
---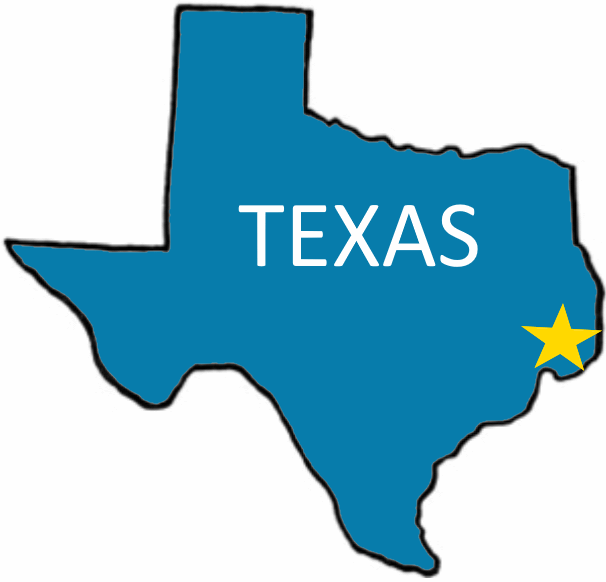 ABCJesusLovesMe Parent/Teacher Conference
There is still time to join almost 50 other men and women this weekend in Beaumont, Texas (between Houston and Lafayette) for the next ABCJLM Parent/Teacher Conference.  Register here – https://abcjesuslovesme.com/products/event-tickets/TXConf/ 
---

This books was provided in exchange for an honest review through FrontGate.