Enjoy a Fresh Start in 2021 with this four-part series.
1. Taking Care of Me
2. Sabbath and Rest
3. How to Change
4. Your Marriage
What is going to be different about 2021?
After watching current events you may feel like we are jumping into the same dumpster fire of 2020.
While I can't control what other people do, 2021 can be different for me. And 2021 can be different for you. I am praying that the fresh start a new year can provide will bring about change in your and my lives.
But how do we really change?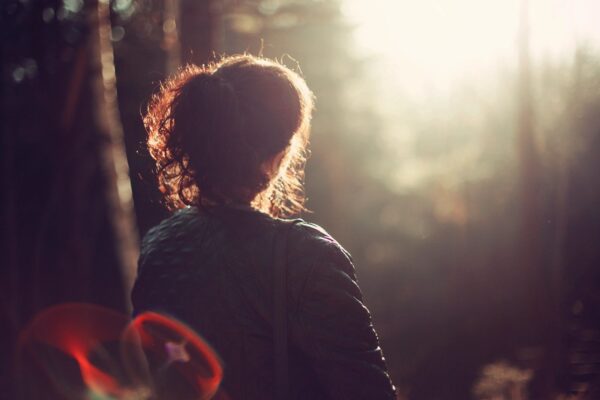 Changing from the Inside Out
Two weeks ago we looked at Romans 12:1-2. I love the Message translation of these verses.
So here's what I want you to do, God helping you: Take your everyday, ordinary life—your sleeping, eating, going-to-work, and walking-around life—and place it before God as an offering. Embracing what God does for you is the best thing you can do for him. Don't become so well-adjusted to your culture that you fit into it without even thinking. Instead, fix your attention on God. You'll be changed from the inside out. Readily recognize what he wants from you, and quickly respond to it. Unlike the culture around you, always dragging you down to its level of immaturity, God brings the best out of you, develops well-formed maturity in you.
There are two points for the new year I see Paul is asking us to do. Take care of ourselves to enable us to give God our best. We covered this in the last two weeks' blog posts. And allow ourselves to be changed from the inside out.
How Does This Happen?
Maybe if we determine in our mind to follow through with resolutions, change will occur??? But we all know resolutions aren't the answer.
Priscilla Shirer, in her Armor of God study, say it takes more than a promise for self-help.
One of the most cunning tricks of the enemy is to get us to sink our energy into changing instead of focusing it on cultivating health and wellness in Christ. But if we concentrate on having a vibrant, healthy spiritual life, we'll automatically grow and change as a result.
I wonder if Priscilla had Romans 12:1 in mind when she wrote this quote as the verse explains that change occurs through God's help. It is only when the Holy Spirit is given permission to bring about change that a vibrant, healthy spiritual life will develop.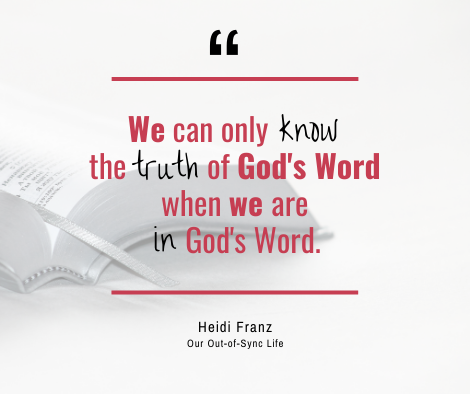 How to Begin?
This permission is given when we realize we are not our own savior and we need the truth of the Bible to guide our every move. But we can only know the truth of God's Word when we are in God's Word.
In concept, reading God's Word is so simple. Sit down, open our Bibles, read, and begin to ponder what God is telling us. But the excuses are prolific. Busyness. Don't understand what we read. Don't know where to start. Reading the Bible is for other people. Maybe when the kids are older.
And there is a reason for all of these excuses – the enemy does not want us to read the Bible because he knows it will change us!
God taught me to fall in love with His Word, battle the excuses, and make it happen even in the busyness of life. I invite you to glean ideas from the following blog posts.
Or read my free eBook A Quiet Time, Worth the Time (part of the ABCJesusLovesMe Resource Library).
It is through my time of fixing my attention on God that He is changing me from the inside out.
What is going to be different about 2021?
I pray that 2021 will be a year of change. Not because you try to make it happen from the outside in, but because you "concentrate on having a vibrant, healthy spiritual life" through a daily quiet time.
Video
View the what, when, where, why, and how of having a quiet time. Also see an example 15-minutes quiet time.
Read More:
Decisions. Are You Making the Right Ones? (Romans 12:1-2)
Next Week: Changing Your Marriage