As we are counting down the days until the end of the school year, I am so excited about our summer! We have some exciting vacations and goals planned. Discover some tips I've learned in my 18 years of "family summers."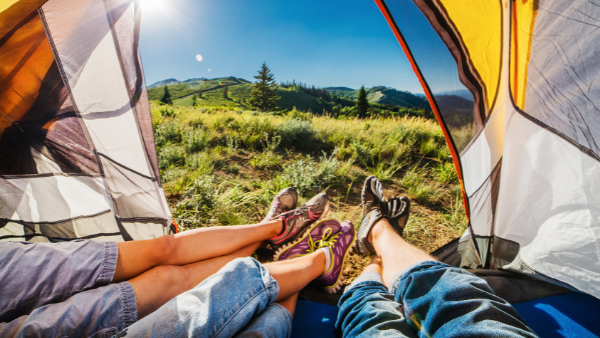 Family Vacations
God has blessed us with some amazing vacations through the years. What started as a practice staycation has opened doors to visit some of the most amazing places in the US, like beaches and National Parks (click the links for a plethora of family tips).
This year along with camping trips, we will be serving as a family at a camp for underprivileged children. We don't know what all this will entail – toilets, teaching, or tons of dishes – but we are excited to see what God has planned for us and how He will grow our faith.
Take a Listen: How to Have a Successful Vacation
SUMMER Goals
Providing a slower schedule, I love the teachable moments and learning focus that summer provide. It is a time to tighten up things I have let slide during the busyness of the school year and focus on areas that need specific attention. My character focus for this summer is servant leadership.
Preschoolers: If you are using an ABCJesusLovesMe Curriculum, I encourage you to continue through the summer. Take the learning outside. Discuss colors while taking a walk. Write letters with sidewalk chalk. Read a book while sitting under a tree. As in all seasons, pull the learning from daily activities and play.
Older Children: When my children were elementary age, we used summer to focus on math facts (e.g. addition, division) with XtraMath and reading. The kids also worked on keyboarding (typing on DanceMatTyping) for accuracy and speed. And because it continues to be weak, we will work on spelling with the All About Spelling Curriculum.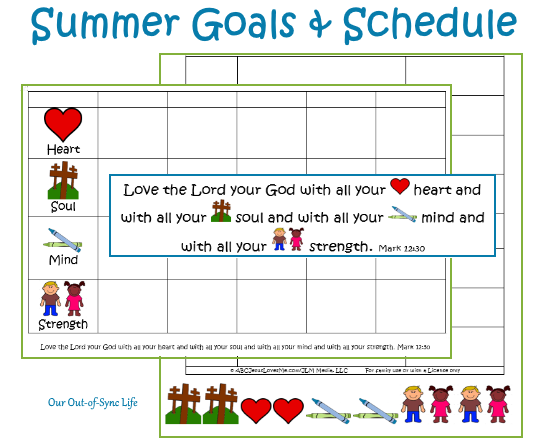 But all of this can be very difficult to do without a plan. Not something rigid, but a guide to help this momma manage each day. View our summer goals and flexible schedule from a few years ago. Then, create your own with the FREE printables.
What are you plans for this summer? I'd love to hear!
---

Organize your summer plans with the Be Intentional Planner! Available in the large size, use this spiral-bound book to intentionally guide you from June 2022 – June 2023. Only $15 to help you "look to the Lord and His strength," as you "seek His face" these next few months (I Chronicles 16:11). Order now!