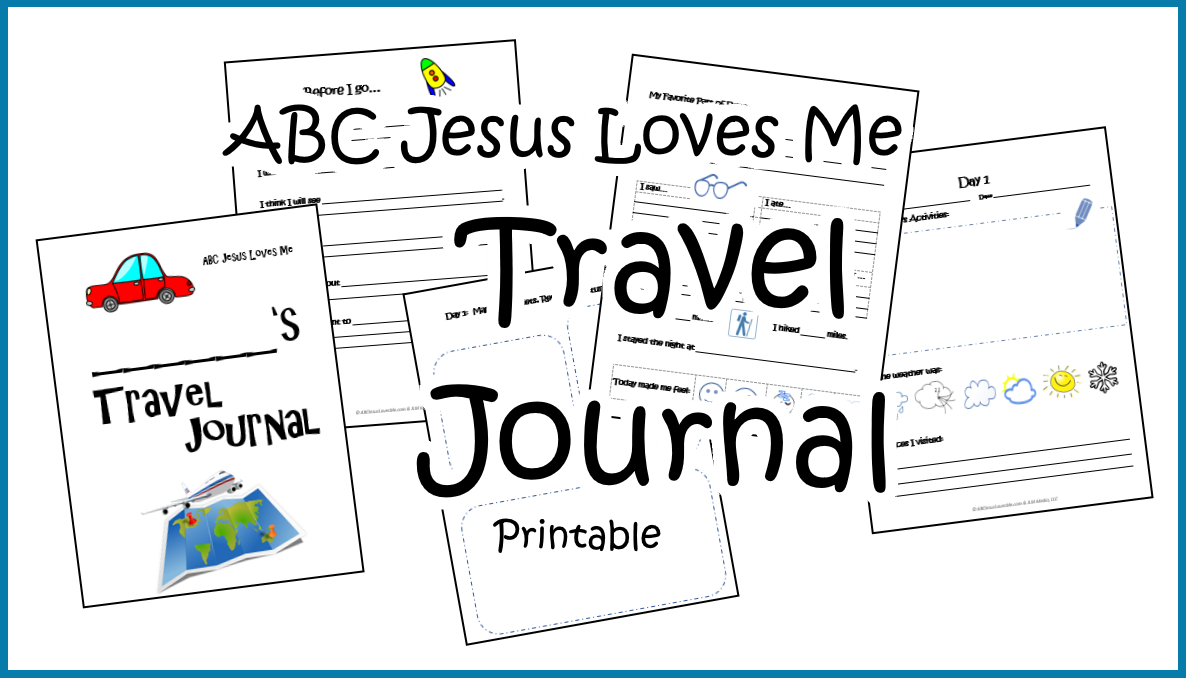 Several months ago we began planning a dream family vacation to Zion National Park, Bryce Canyon, and the Grand Canyon. Some of God's most beautiful creation…or so I have heard.
While I am super excited to start this vacation, there is a great deal of anxiety as this vacation involves a lot of travel and hotel time. For Little Man, this means a lot of unstructured time. Translation… potential failure for my ADHD child.
In sharing my fears with a dear friend, she offered an idea of designating Little Man as our "Family Historian" for the trip.
Perfect!

Giving him this role would provide him with:
 Purpose – Remember this quote, "Children who understand their purpose in life don't go looking for it."
 Activity – A quiet activity to do in the car, in the hotel, or in a restaurant.
 Structure – A "job" for him to do throughout the day.
So, I began creating. Dreaming. Planning.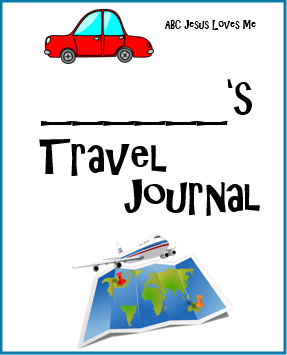 I wanted to tie together journaling, drawing, science, personal reflection, and math. Things that he loves and ideas to help him stay on task. And that is exactly what the ABCJesusLovesMe Traveling Journal contains.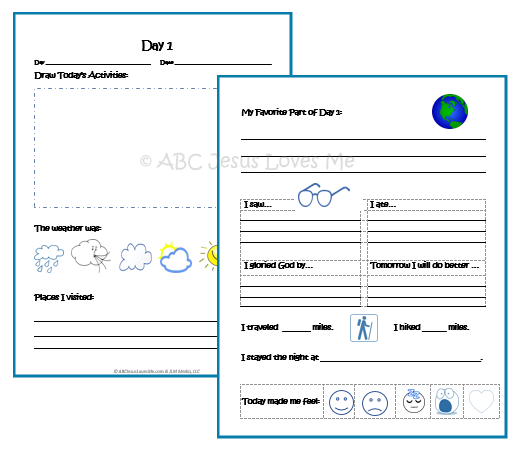 Geared for children ages 5-12, the 45-page journal can be modified for all ages. Or, use as a family journal with an adult writing down everyone's thoughts. Fun drive-time conversation.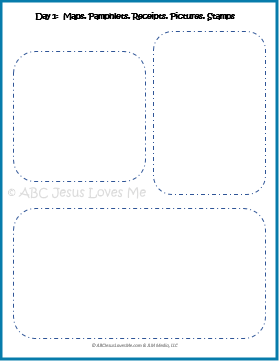 If you Google Travel Journals, you will find an ample amount of free printables. What makes the ABCJesusLovesMe Travel Journal unique is that it includes Behavior Assessment and Money Management options.
Each day, Little Man will be prompted to explain how he gloried God in his actions while evaluating what he needs to improve the next day.
To help him better understand the cost that goes into a vacation, I created a budget form for him to calculate money spent each day. Also, the 3rd and 4th pages of each day provide space for him to collect receipts along with other maps, pamphlets, and papers that he finds.
To make it easy to transport and hold up to the abuse of an 8-year-old boy, I placed each printable in a sheet protector in a 3- ring binder. A 3-ring pencil pocket holds a stick of glue, writing utensils, and a few vacation stickers that Little Man can add to the pages.
I can't wait to share this with Little Man on the first day of our vacation. I know that he will take this job very seriously and I can't wait to read his honest thoughts.
Remember this is the child who wrote in his Mother's Day book to me, "My mom smells like something that I don't like. Don't know what it is, but I think it makes her unique."
Stay tuned to see what he reveals and to hear tips about planning your vacation to Utah and Arizona.
---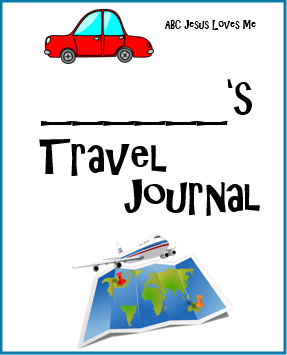 Head over to the ABCJesusLovesMe website to purchase your copy of the Travel Journal!
See more: